---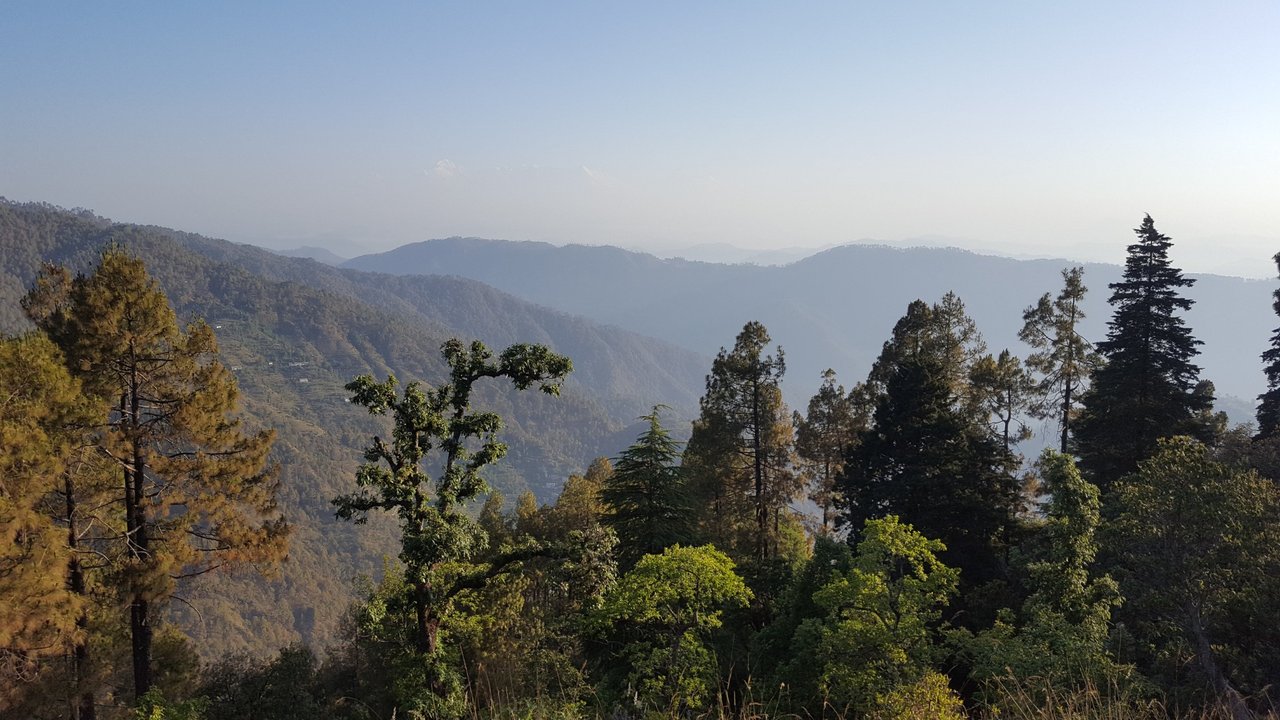 As we continue our Binsar journey. Today we will do a tour of the whole place. Binsar and Almora has its attractions both in terms of nature and history. We set out in a rented SUV to survey the area. Binsar as a place is so beautiful that its really not necessary to go to a "tourist" location. Everything is beautiful everywhere!
Chitai Golu Devta Temple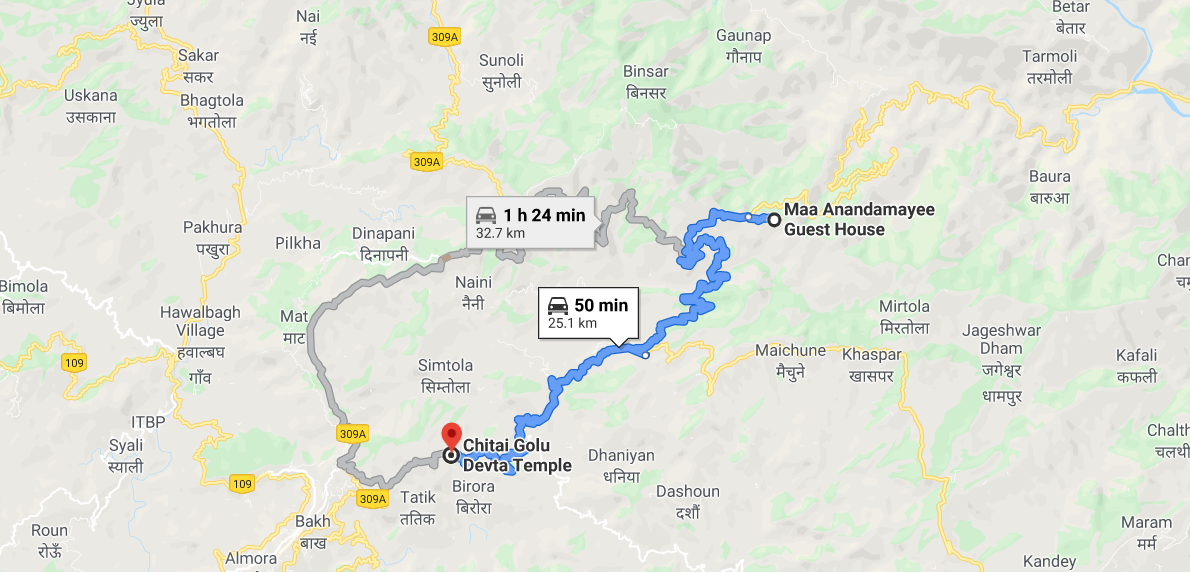 First, we went to Chitai Golu Devta Temple. The Chitai Golu Devta temple is the most celebrated temple dedicated to the deity and is about 4 km from the main gate of Binsar wildlife sanctuary & about 10 km from Almora. However, if you are coming back post the trip in the sanctuary, you will exit from a different gate. And the temple is a bit far from that gate. My advice is to do the temple first and then proceed to the wildlife sanctuary.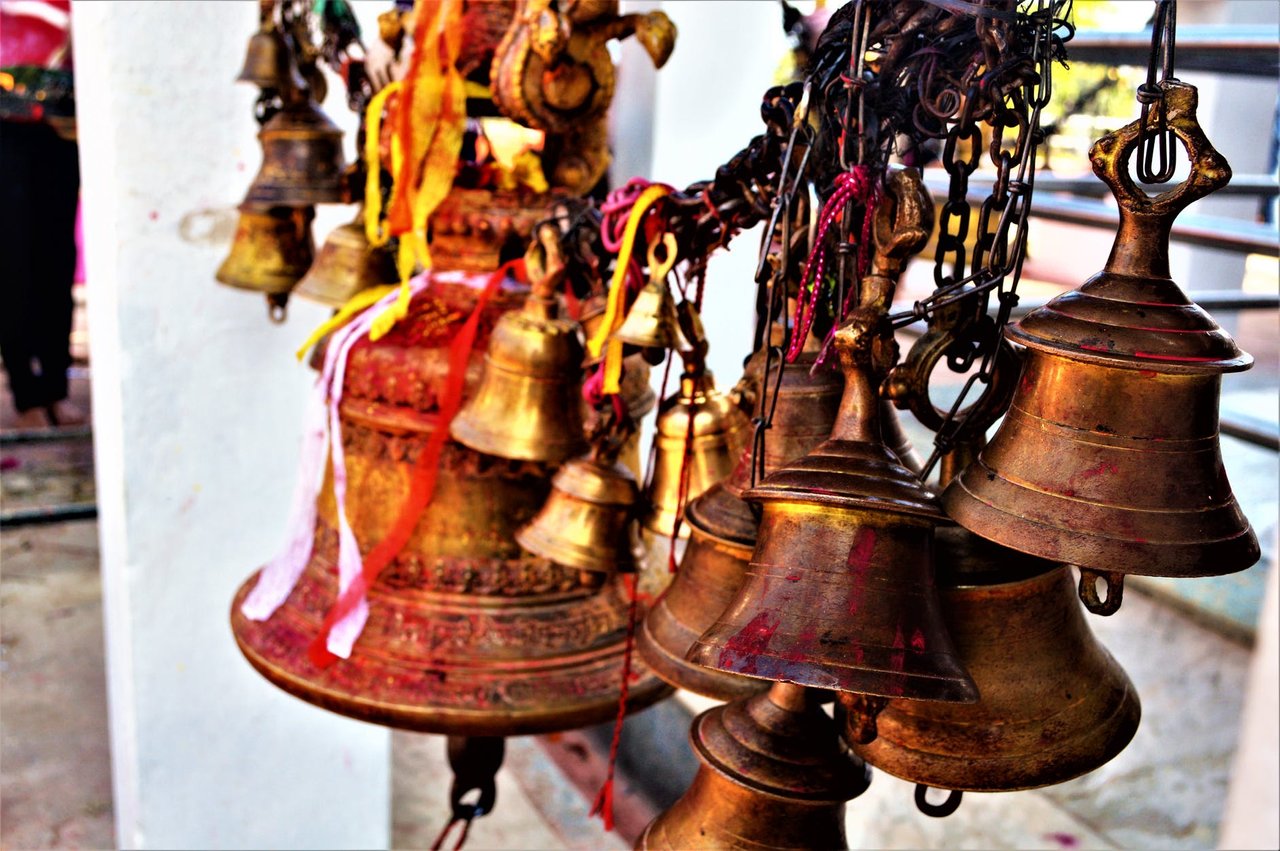 As is the case with most hill temples they tend to have a tantric nature. Golu Devta is seen in form of Lord Shiva, his brother Kalva Devta is in form on Bhairava and Garh Devi is form of Shakti. Golu Devta is offered Ghee, Milk, Curd, Halwa, Poori, Pakauri and head of Goat sacrificed. Two Male Goat sacrifice (Bali) is performed. Preferred black in colour. One in the temple of Golu devta and the other outside temple in remote location. The sacrificed goat is received as Prasada of pooja. Golu Devta is known as God of justice and prayed with great pride and enthusiasm.
The place can also be called the temple of bells. There is a huge line of bells on the walls leading to the temple. They are various wishes that devotees have asked for from the goddess.
Binsar Wildlife Sanctuary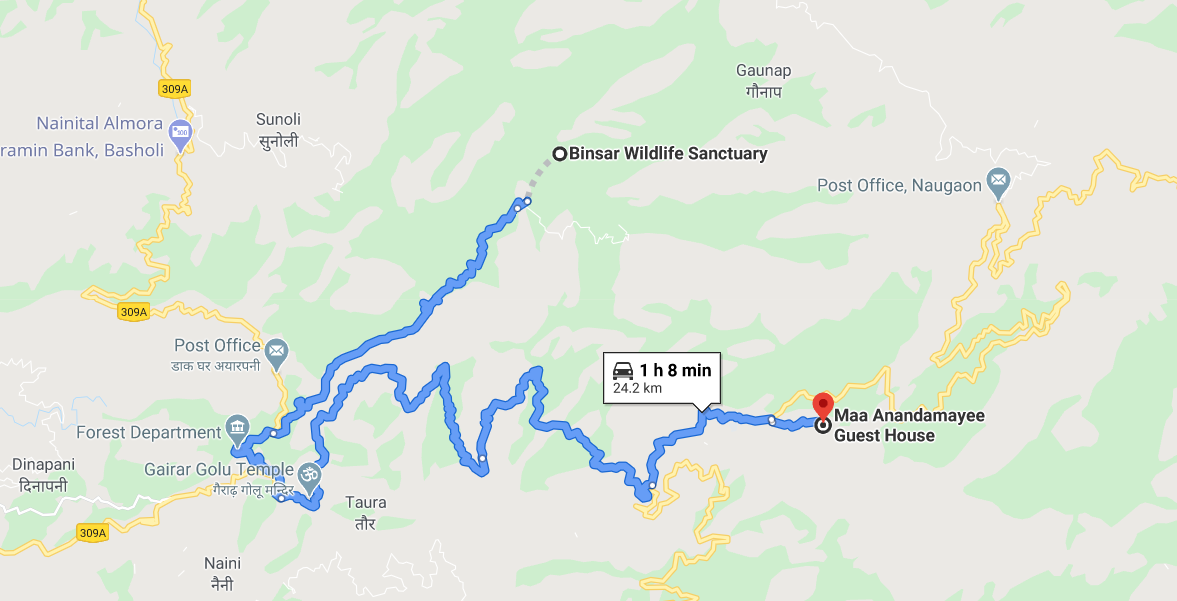 Next up we decided to go Binsar Wildlife Sanctuary. The wildlife sanctuary is around 26 kilometres from the town of Almora. It was declared a wildlife reserve in the late 80s by the then government of India. Its not a very big reserve compared to some of the other wild life reserve areas in India. But its definitely one of the highest in India. It located at an altitude of almost 2300 meters and covers an area almost as big as 50 Sq.Km. The reserve area was created to protect indigenous species of wildlife and more importantly the local flora and fauna. The broad leaf Oak forest is one the protected species in these jungles.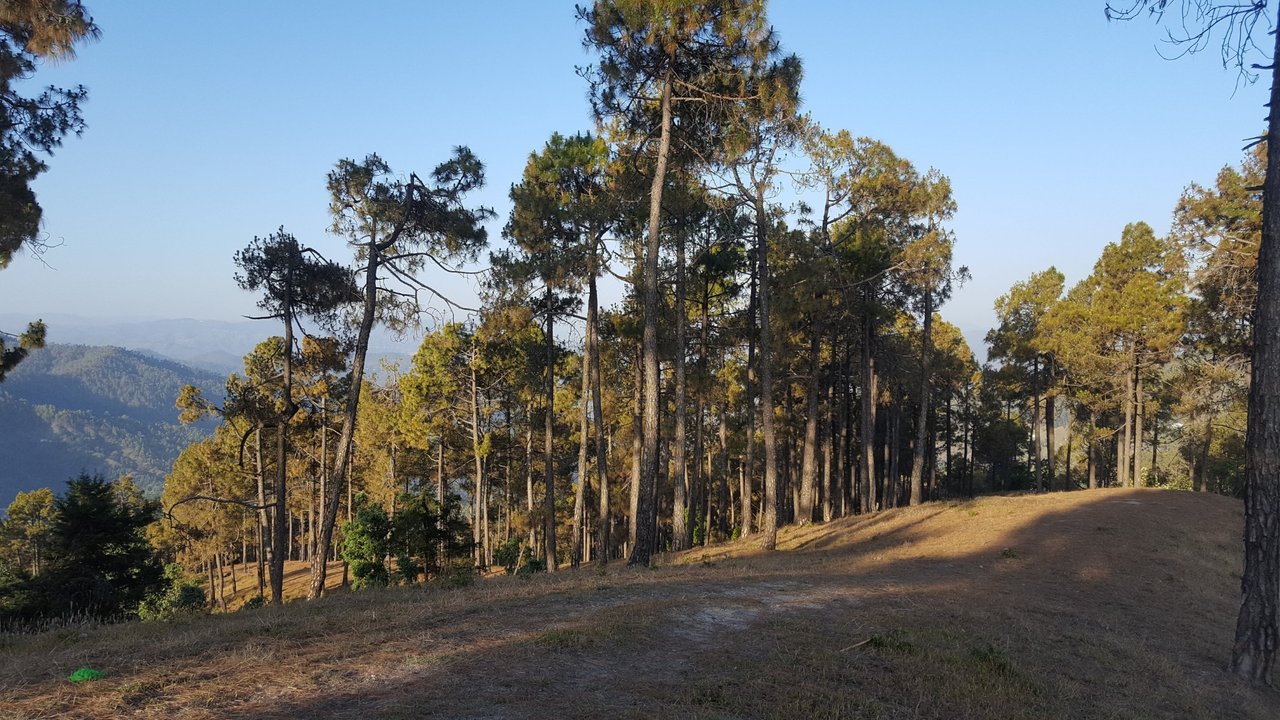 The sanctuary is home to many rare varieties of trees and plants. Its also home to over 200 species of birds including Fork tail, Blackbirds, Laughing Thrush, Pheasant, Nuthatches, Parakeets and Monal. The Sanctuary is also home to Barking Deer, Himalayan bear, leopard, fox, musk deer, langur, porcupine, flying squirrel, chital, jungle cat etc.
How to Get There.
The entry gate is located at Ayarpani and a road from there leads to the Binsar Wildlife Sanctuary and terminates at the Forest Rest House. From the entry gate Jungle KMVN Resort is situated at a distance of 10 km. Tourists seeking to spend a night here can stay at Jungle Resort. It's a energy positive resort as in it does not consume electricity. The resort has NO electricity.
The best season to visit the sanctuary is Spring – from February to April and Autumn- October to November.
**Entry fee: Rs. 150 for Indian Citizen, Rs 75 for Students and Rs.600 for foreigners.
Vehicle Entry Fee: Rs.250 for Small, Rs. 500 for Medium and Rs. 800 for Heavy.
Timings: 6 AM to 6 PM**
Patal Bhubaneshwar
This is definitely a place to visit. The place has strong Tantric overtones. This is an ancient temple located inside a limestone cave. The cave goes directly underground. Yes. I mean it literally it is a drop into the ground. One needs a serious level of fitness to make it to the bottom. Now they have put ropes and chains to assist people. However, it still can have its scary moments.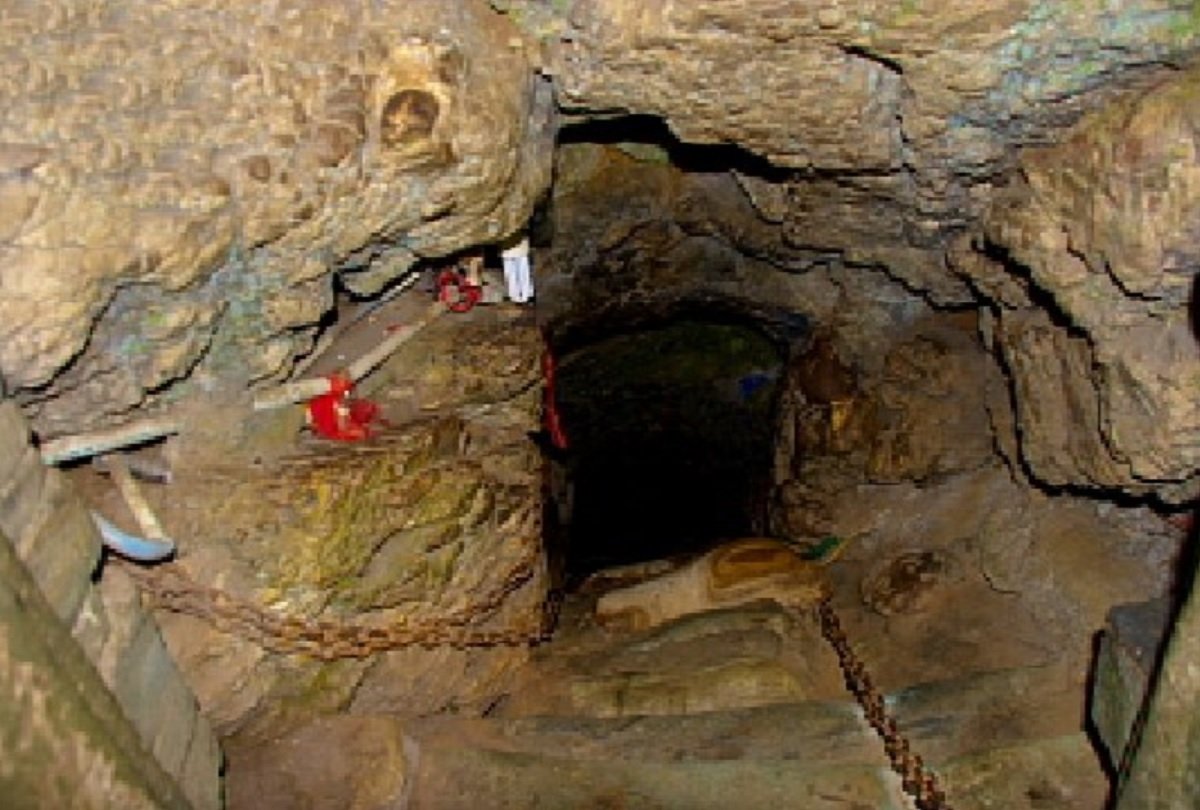 The cave is 160 m long and 90 feet deep from the point of entrance. Limestone rock formations have created various spectacular stalactite and stalagmite figures of various hues and forms. This cave has a narrow tunnel-like opening which leads to a number of caves. The cave is fully electrically illuminated. Built by the flow of water, Patal Bhuvaneshwar is not just one cave, rather a series of caves within caves.
This awesome cave is believed to be as old as the earth itself. It has been mentioned in detail in the 103 chapter of Manaskhand of "Skanda Purana" (Ancient Indian Text). The first human who entered this cave was king "Rituparna" of Suraya Dynasty during the "Tretayuga" (One of the ages- As per Vedas there are four ages/yugas) . It is said that during his visit, he had encountered several demons and "Sheshnaag" (The mystical snake upon whose hood the world rests- An allegory to Kundalini Power) himself acted as his guide. One can see the gateway of the great ages in Patal Bhuvaneshwar. There are four entrances inside the cave named as 'Randwar' 'Paapdwar', 'Dharamdwar' and 'Mokshadwar'. The Paapdwar was closed soon after the death of Ravana (The great Demon King as per the Indian Epic – Ramayana) and the Randwar, literally, the road to war, was closed down after the great Mahabharata war (Another Indian Epic). At present only two gateways are opened. You can see the tongue of Kali Bhairav (The god of time), Aravati of Indra, hairs of Lord Shiva and several other wonders inside the caves of Patal Bhuvaneshwar.
In "Dwaparyuga" (One of the ages- As per Vedas there are four ages/yugas) this cave was rediscovered by the Pandavas. In Kaliyuga (The final age), Adishankar Acharya ( a famous Saint) consecrated this cave and since 1191, this has been a place of visit, both for sightseeing and worship."
How to get there.
Its best to take a Cab/SUV to these locations, while public transportation does exist in these places. Its really not suitable for a tourist. It can get very tiring in hills. The up and down journey may cause Nausea, its can be very hot in the hills during the day and the distances can be really far. Young Backpackers will be able to manage in local public transport. But if you are a family it's advisable to get a cab.
We kept it for a separate day from the other two since they are in opposite directions from the hotel. Its about 80 Kms from our hotel in Binsar. It took us 2.5 hours by road.
If you want to go directly from Chitai Golu Temple then the distance is around 102 Kms and takes around 3.5 hours by road.
Entry to the cave is free. However, one can make a donation in the donation box near the entrance.
There are a couple of villages nearby for tourists to stay if they so wish. The road to the temple is pretty motorable except the last 100-150 meters which one has to walk down.
One of the best things we saw near the temple was a glass restaurant with a small village corner made. The corner had all the old accouterments of the local village farmer. The tools used by the ancient villagers are all put in display. It's a great place to enjoy an Indian Thali. Good food in front a museum to one said and a grand view on the other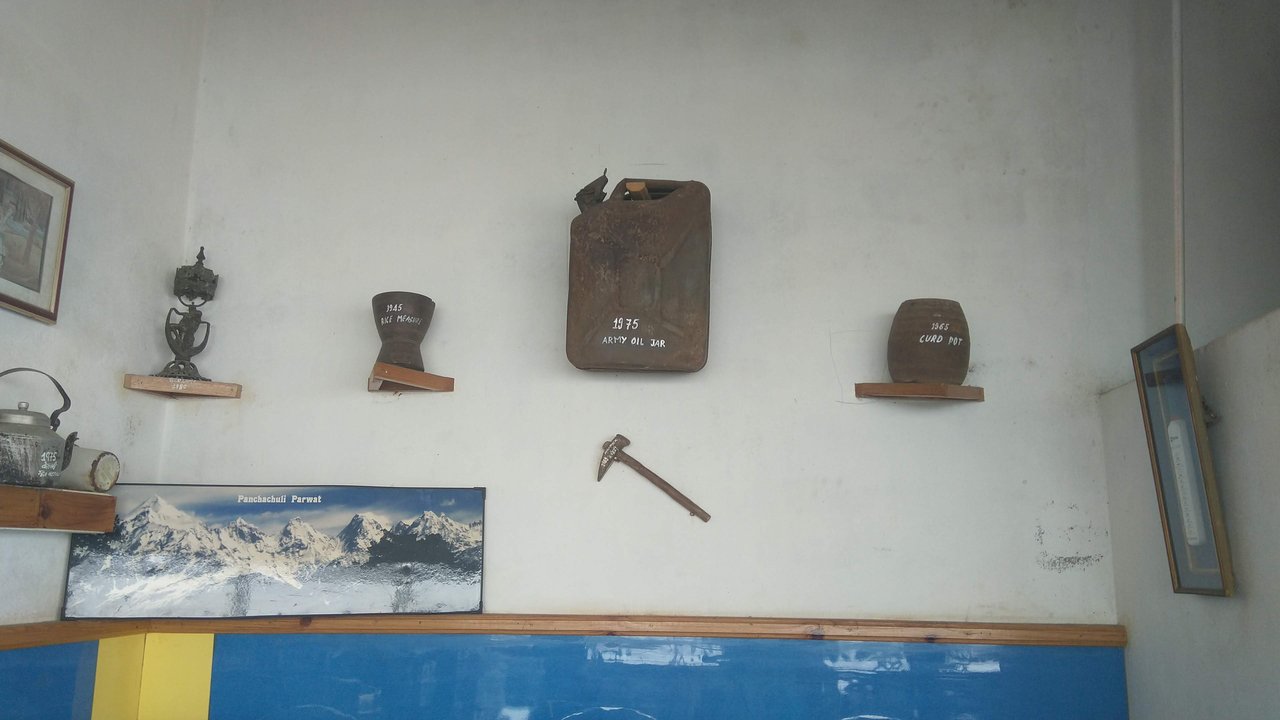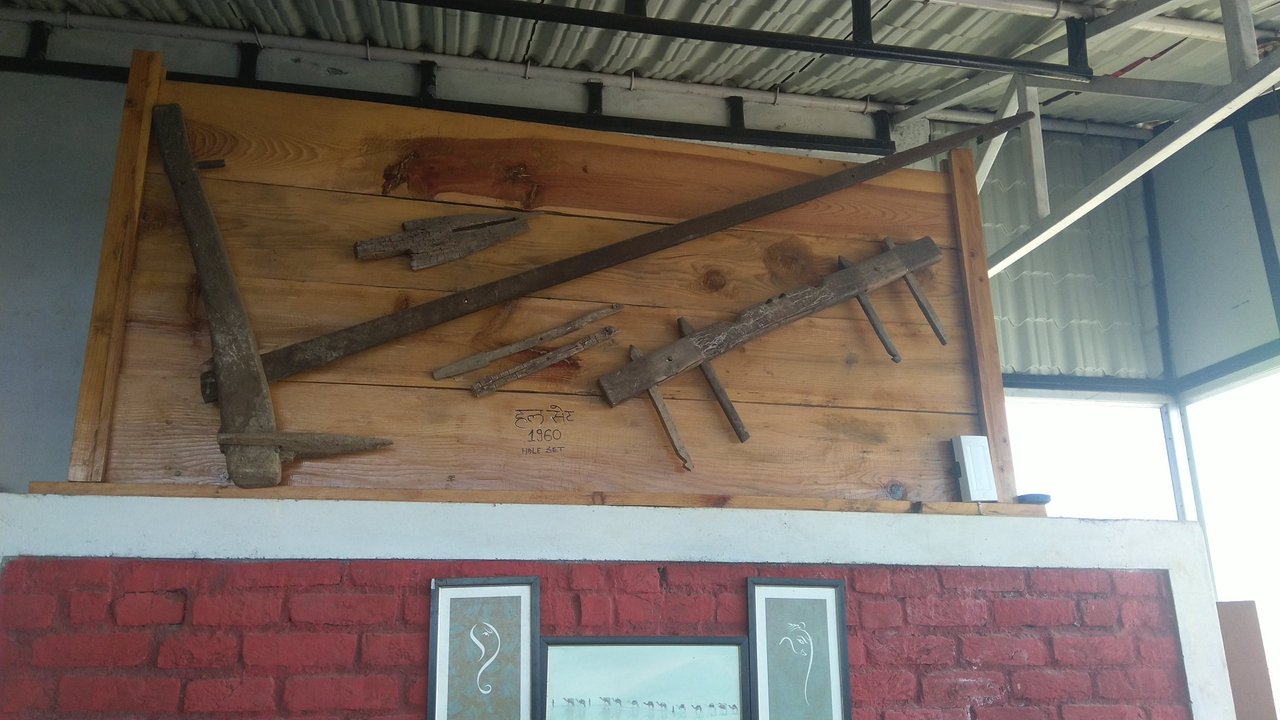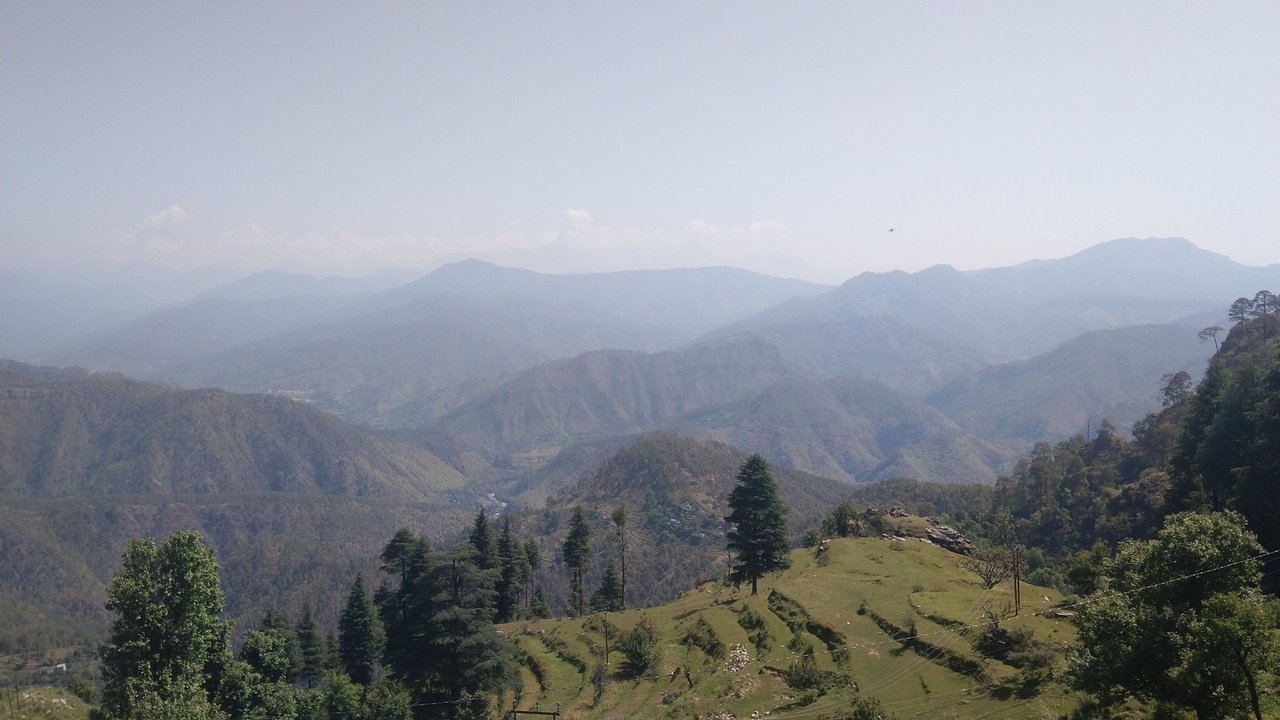 I hope you enjoyed this beautiful trip we had in the hills of Uttarakhand. What I liked best about this place is its Virgin territory. Not many people know about this place. As a result, it's still possible to walk down the hills and jungles and be alone with nature. The rustic nature of Indian village life still exists here. If one wants to truly experience the culture of the hills in India, this is the best place to come to places, rather than cliched placed like Manali and Shimla which are now largely commercial tourist centers.
In the final episode I will talk about the flower garden in the Hotel we stayed in. If you like to know anything about this place do reach out to us.
If you like our content do follow @sajannair
Cher!