Every now and then an opportunity of a lifetime comes to us. It was a lazy Saturday afternoon when i got the call. An old client i had not heard from for a long time suddenly called out of the blue. He said we needed to shoot (film shoot) the king of Jodhpur. At first i thought he was pulling my leg. But he insisted and i thought….
They still have kings around in India? Apparently they do!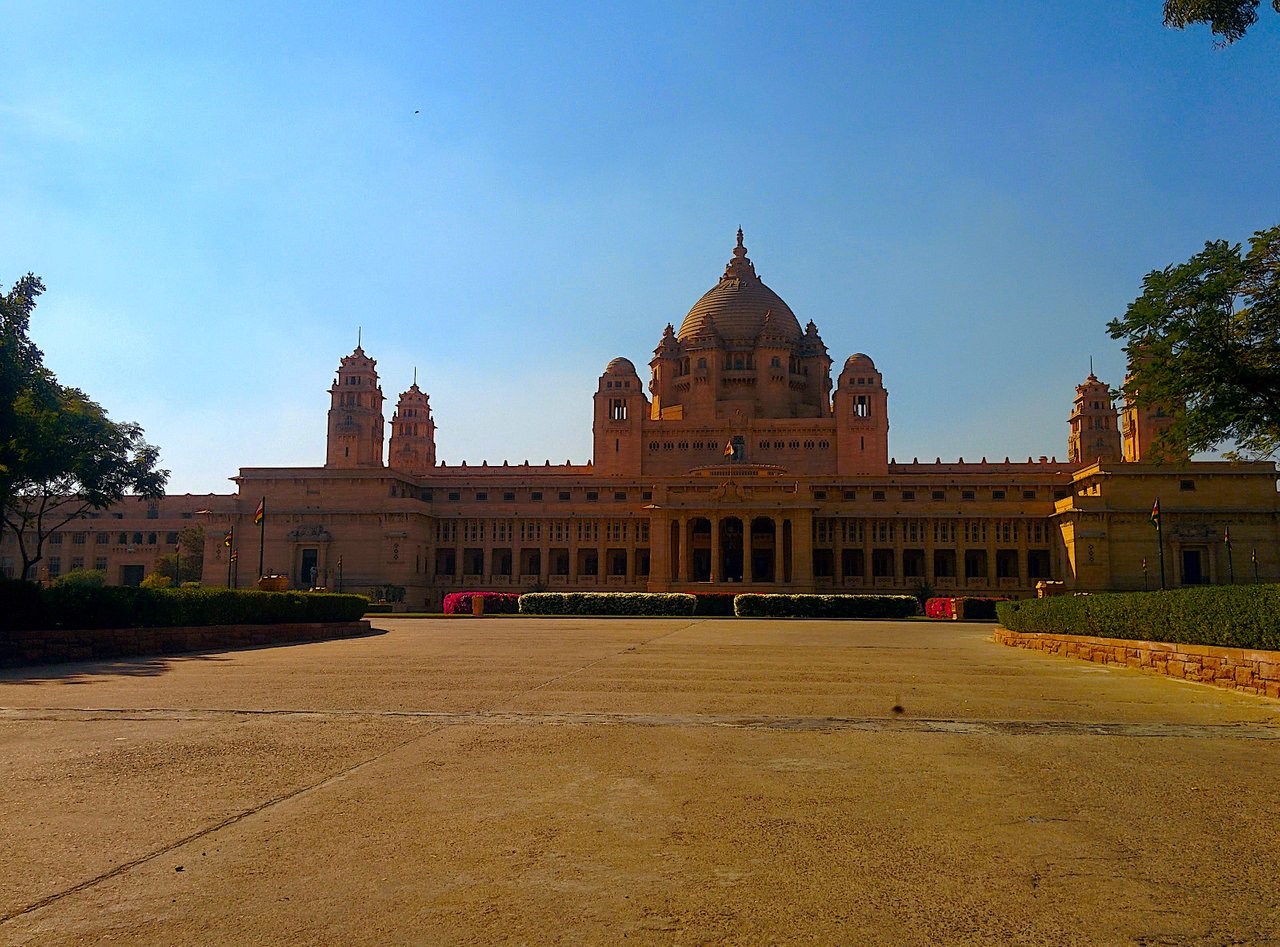 We were supposed to shoot Maharaja Gaj Singh, The king of Jodhpur. Maharaja Gaj Singh Ji is an Indian politician who served as a member of the Indian parliament and High Commissioner of India. He was the titular Maharaja of Jodhpur from 1952 until the royal powers, privileges and privy purses were abolished by an amendment to the Constitution of India in 1971.
The kings full full title as Maharaja was His Highness Raj Rajeshwar Saramad-i-Raja-i-Hind Maharajadhiraja Maharaja Shri Gaj Singhji II Sahib Bahadur, Maharaja of Marwar.
We had to shoot him for a book launch on Indian royalty. The shoot was supposed to take place in his palace in Jodhpur. We were handed over 5 invites for the shoot crew and an appointment with his highness. Next thing i know I am on a plane to Jodhpur to shoot the King! Its a 40 min drive from the airport to the palace.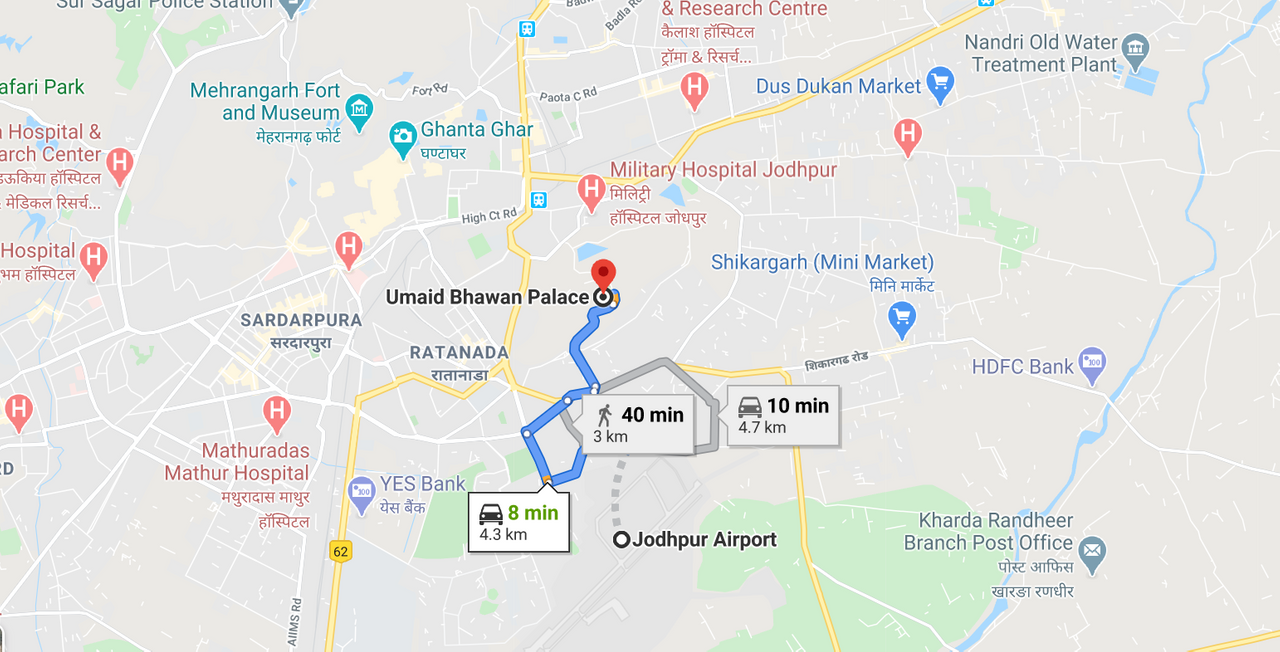 Umaid Bhavan
The king's palace is one of the most royal, regal and luxurious properties in India. It is one of the largest private residences in the world. Recently it has been converted into a luxury star hotel. Its among one of the most expensive hotels in the world. It was also recently awarded the best hotel in the world at the traveller's choice awards. I don't want to waste too much time here by detailing out the facilities. Think "the finest money can buy".
In 2011 when David Rockefeller and his family visited India, they were hosted by the king in this hotel. The hotel is called Umaid Bhavan Palace.The royal families of India are well connected to the old world money of the west. Often their influence with these families tend to be more than what governments across the world might have.
View of the city from palace gates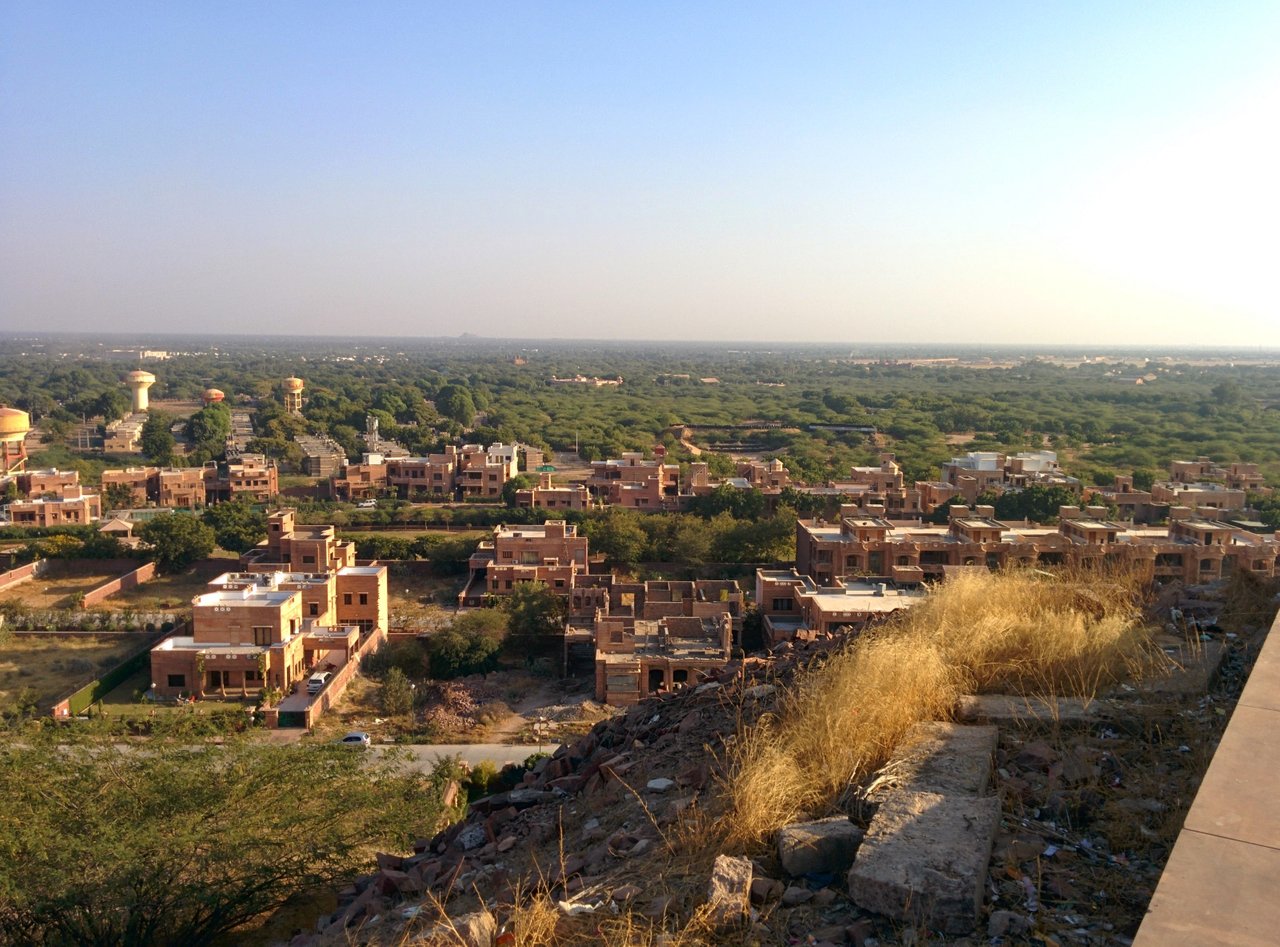 View of me blocking the view of the city from palace gates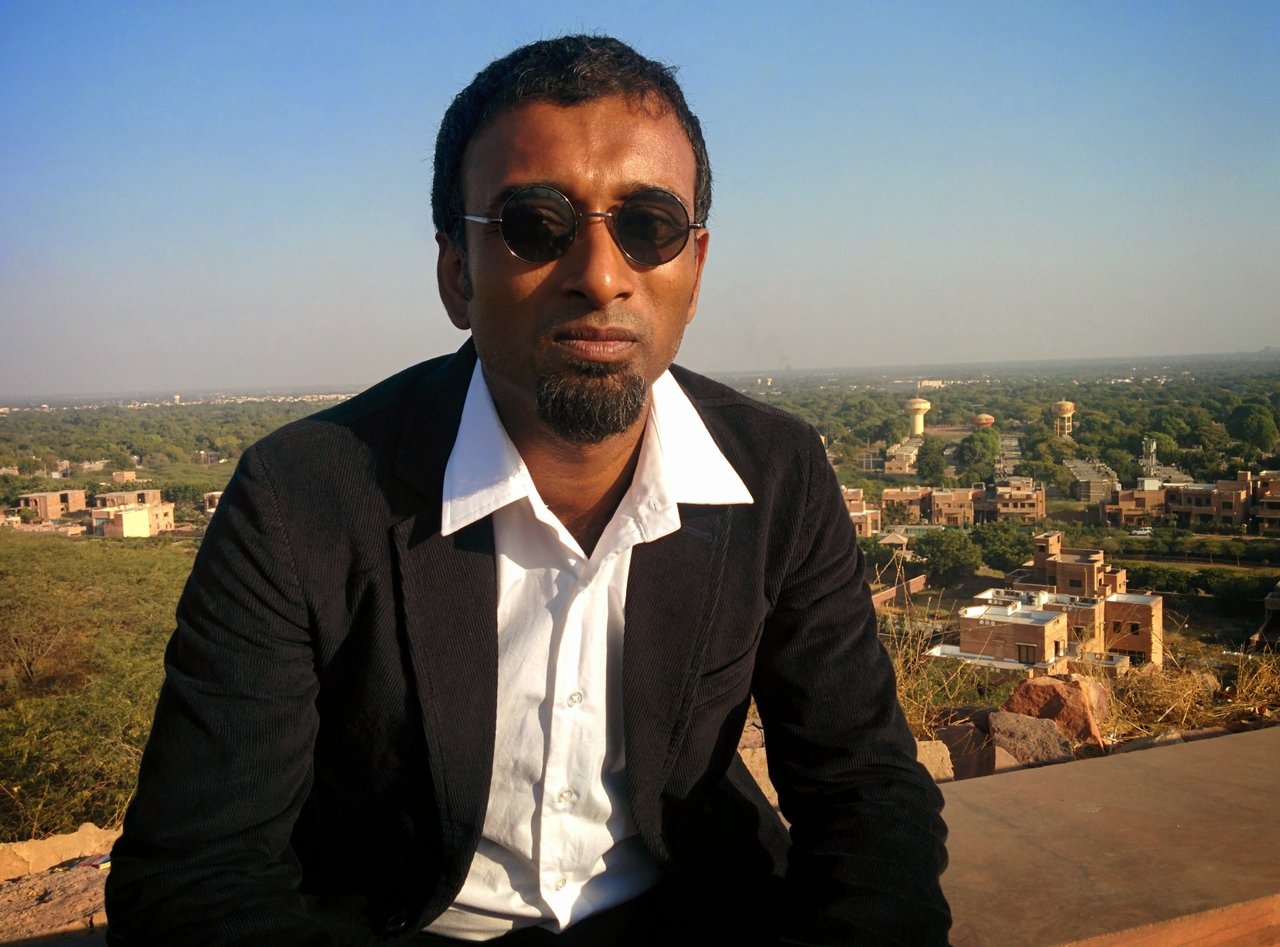 The hotel is run by the Taj group of hotels. A prestigious chain of luxury hotels. The crowd here is mostly retirees.One can see the way they dress, talk and carry themselves. I saw a family that had come on vacation. They had their own butler who was travelling with them. There that should give you an idea of the kind of money we are talking about.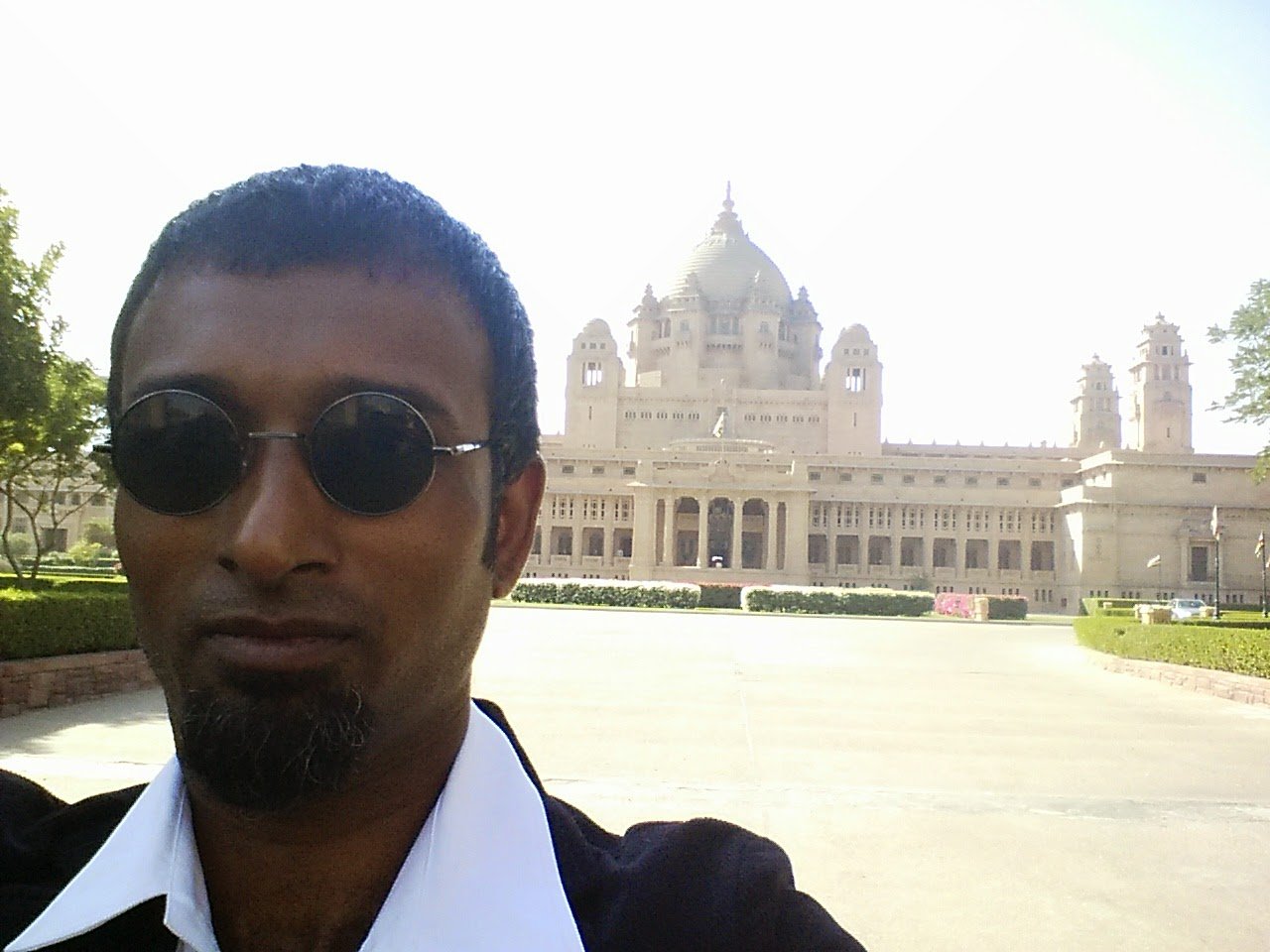 I am reminded of a line by the stand up comedian Chris Rock. There is a difference between Rich and Wealthy. THis hotel is clearly for the wealthy. A single night for the most smallest and the most basic room in this hotel starts out at a whopping USD $500/ Per Night. If you wish to book a room there Click HERE.
The hotel apart from other luxury amenities also has an antique car museum which is quite popular among car aficionados. We spent a good amount of time admiring these antique machines.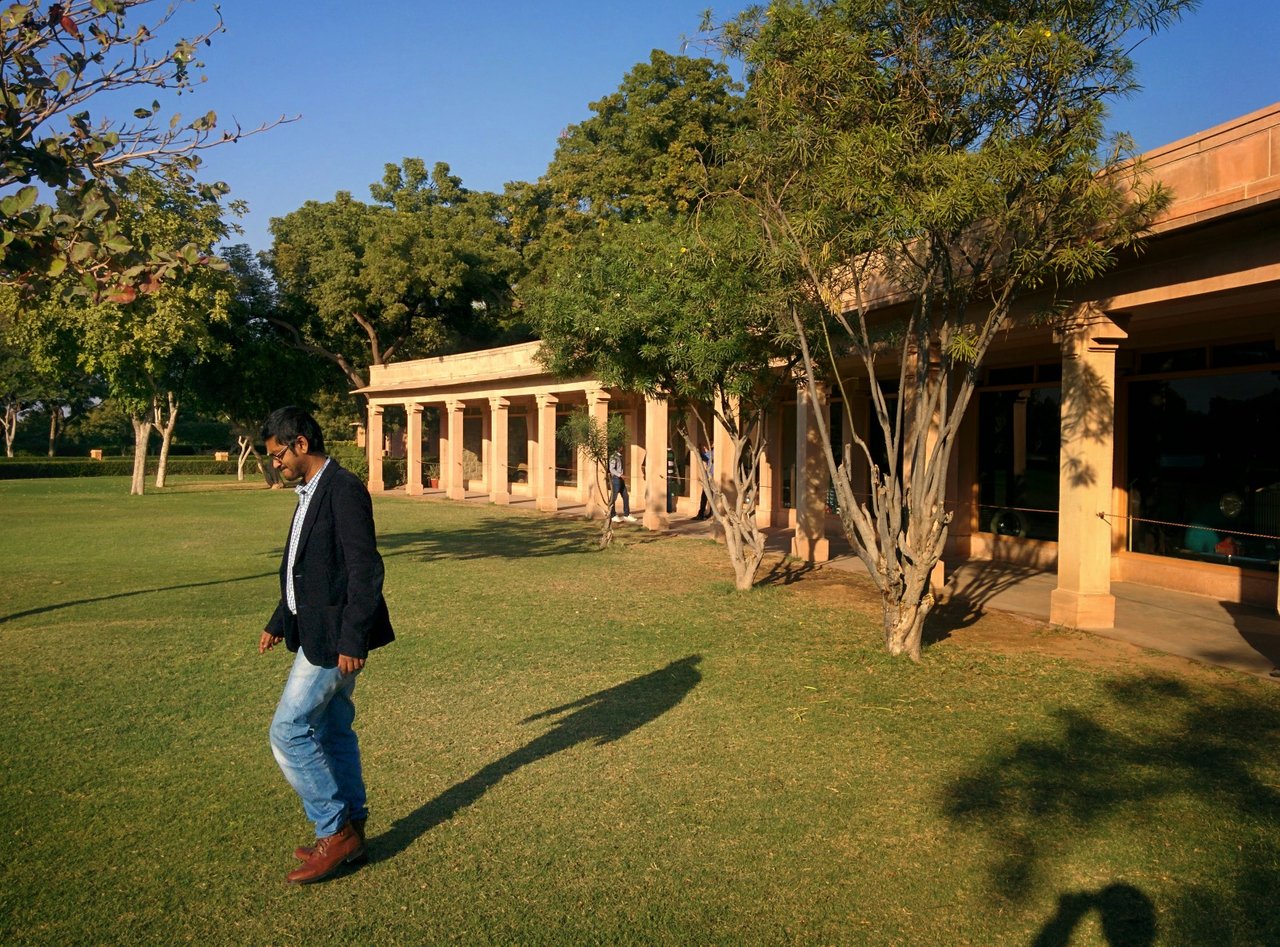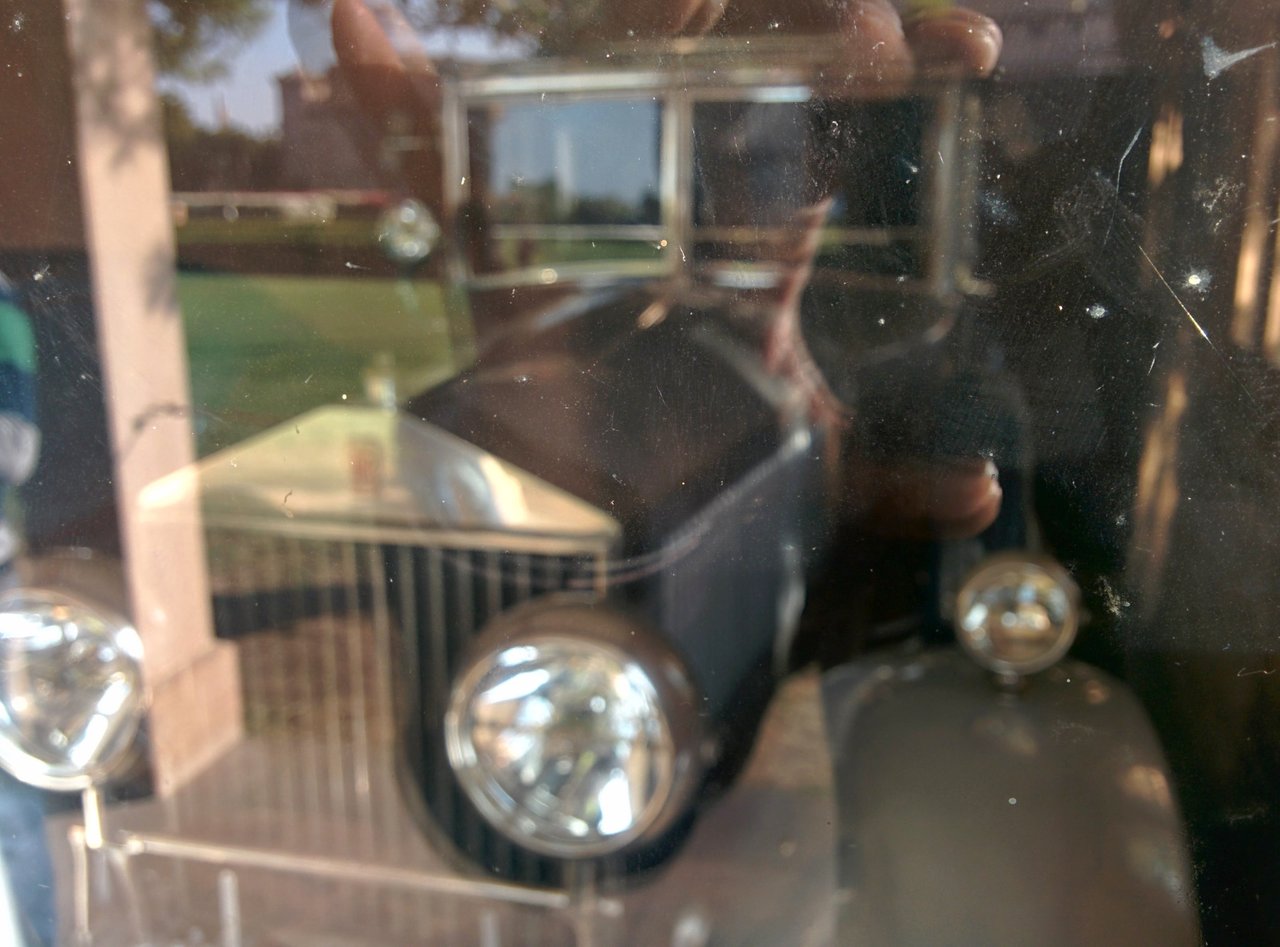 Finally we were ushered into the king's official chamber by a Rolex Wearing assistant! The so called equivalent of the oval office back in the day. The room looked every bit the royal chamber. I felt i was transported to another time. We took about 20 mins to set up the camera and lights.
Thats my business partner CC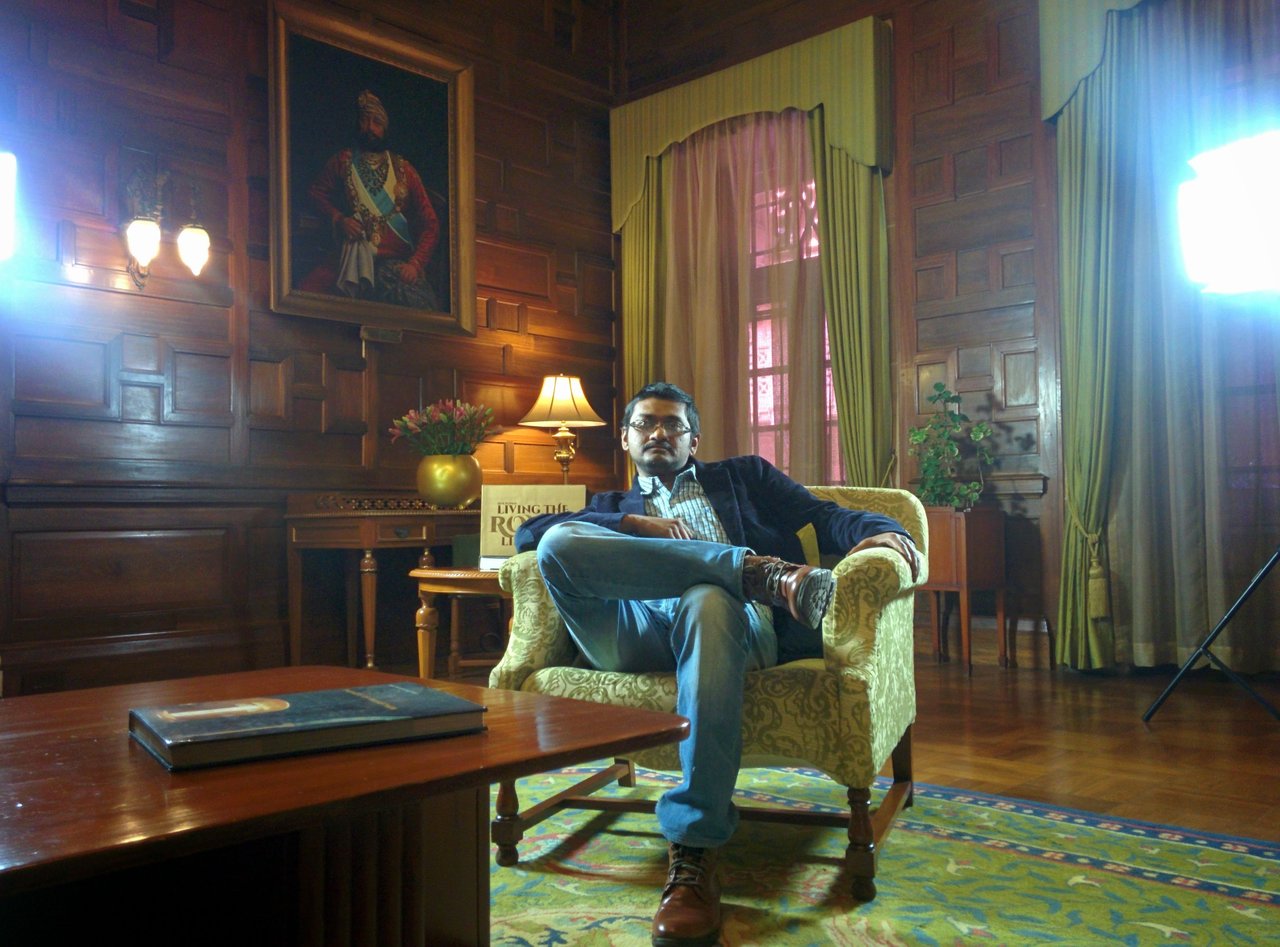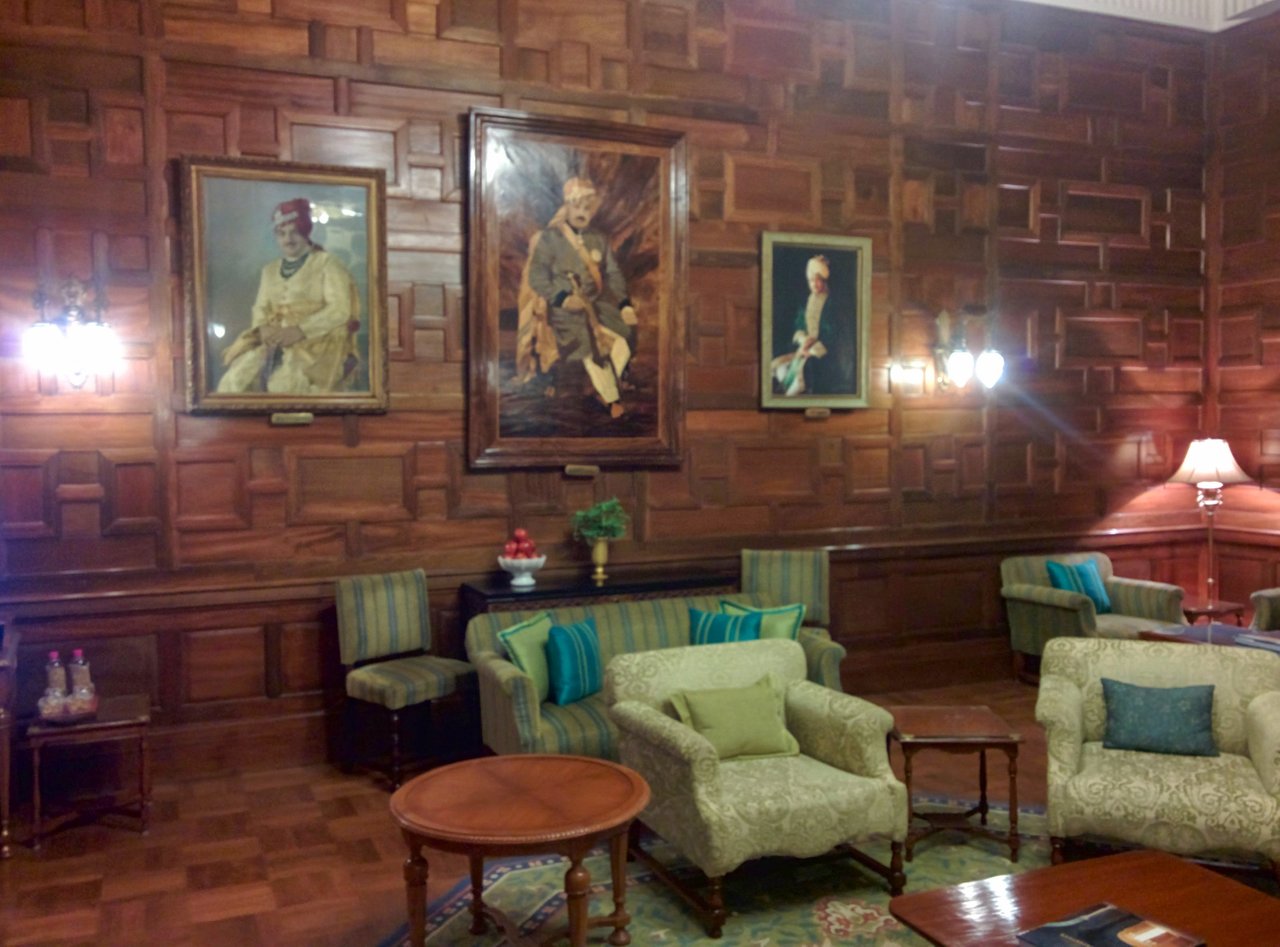 The King Maharaja Gaj Singhji as expected was punctual to the second. The interview lasted 10 mins. We took another 10 mins to get some sound bytes from him. We requested for a picture and he agreed.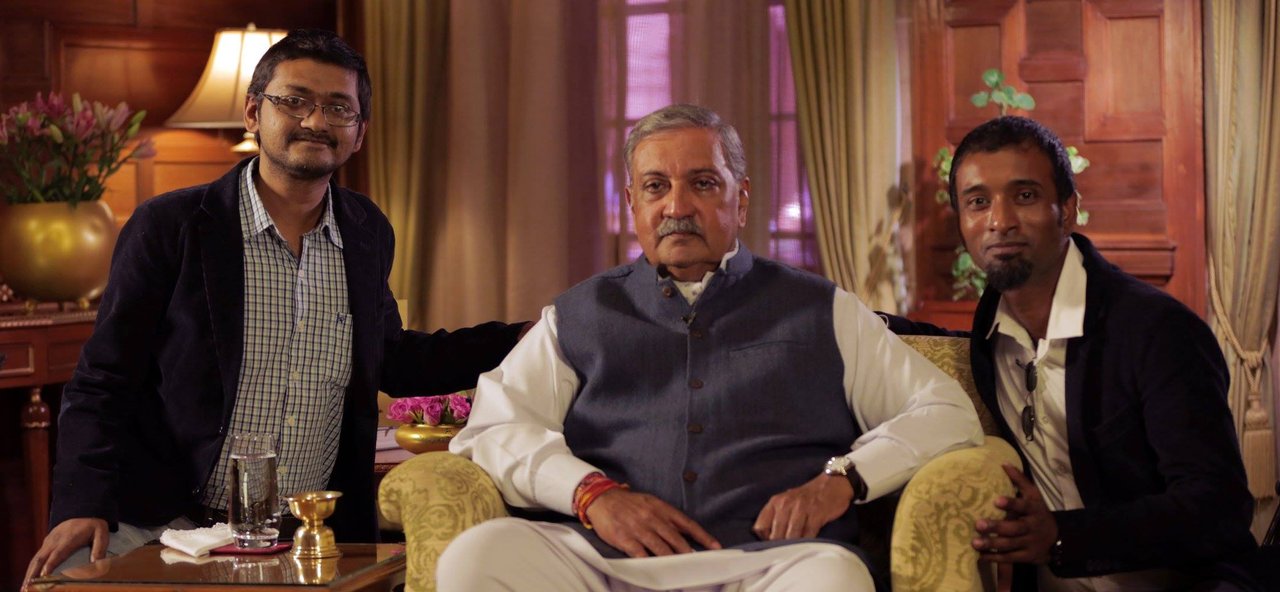 Osian
We were done at the palace by mid day. My business partner and I spend some time shopping for tourist trinkets in Jodhpur. But after a while it was boring and we had 5-6 hours to kill. We thought let's go and check out Osian, a popular desert safari location in Jodhpur. It's about an hour and a half drive from the palace.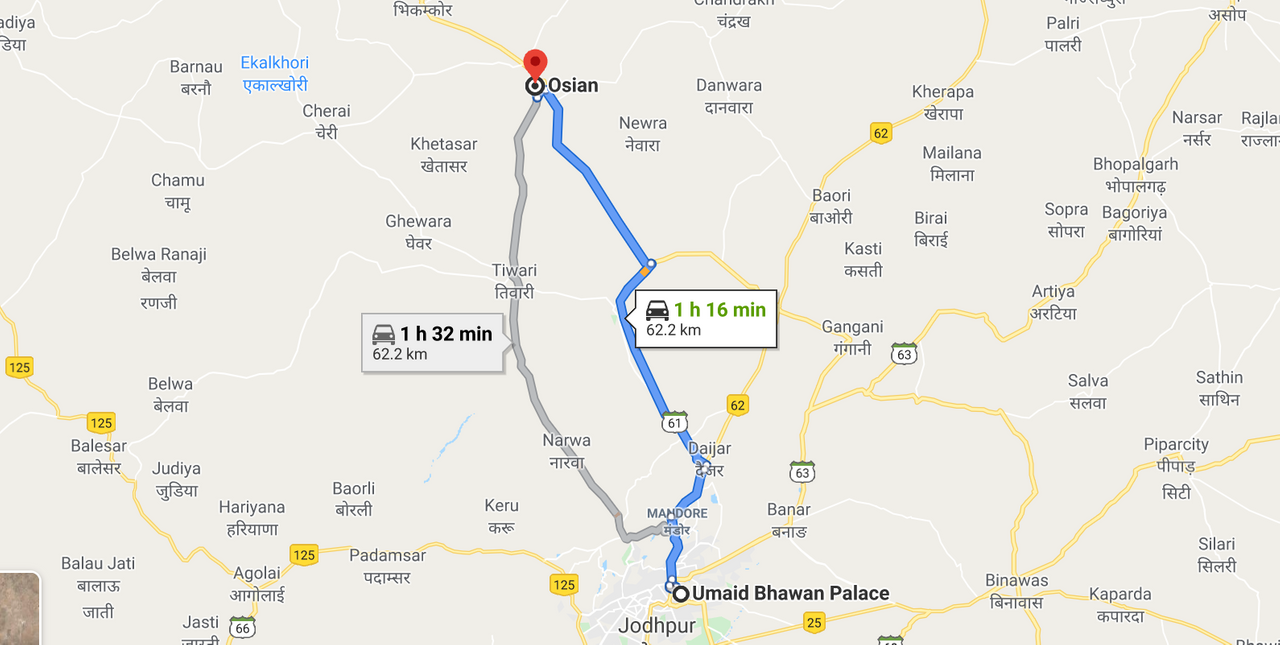 Osian!

We had fixed up a safari ride with a local vendor, who also assists teams in Rajasthan for film shoots. Rajasthan is an extremely popular location for film shoots. Owing to our industry connection we were able to get a discount. You can get a camel safari booked with dinner and folk dance for around INR 2000-2500 / USD $ 280-320. We opted for a Jeep safari. The price is more or less the same.
He received us at a common point. He took us to his place in the desert, where were treated to some homemade local cuisine. His place is a popular tourist homestay.
Thats his residence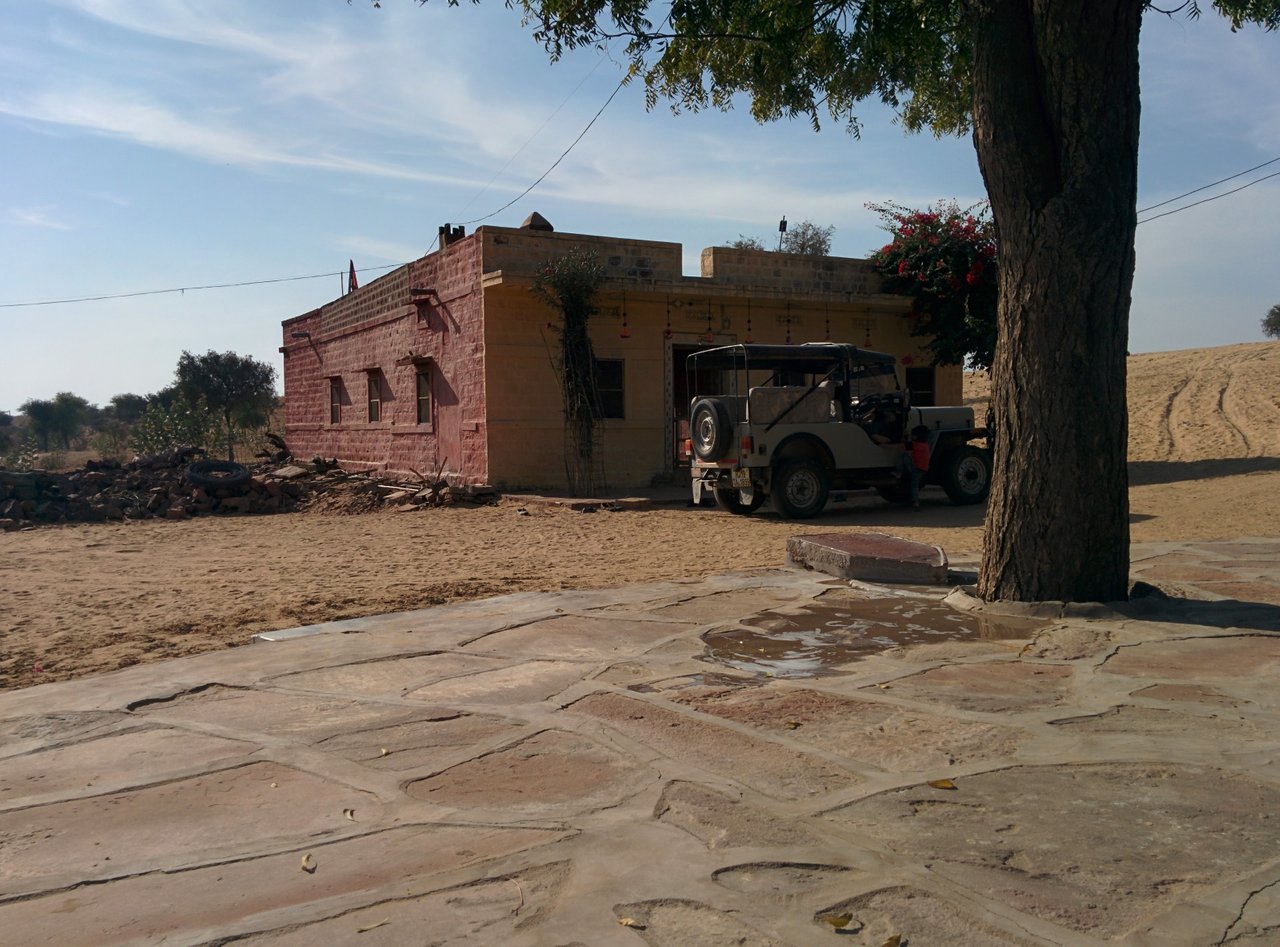 The Terrain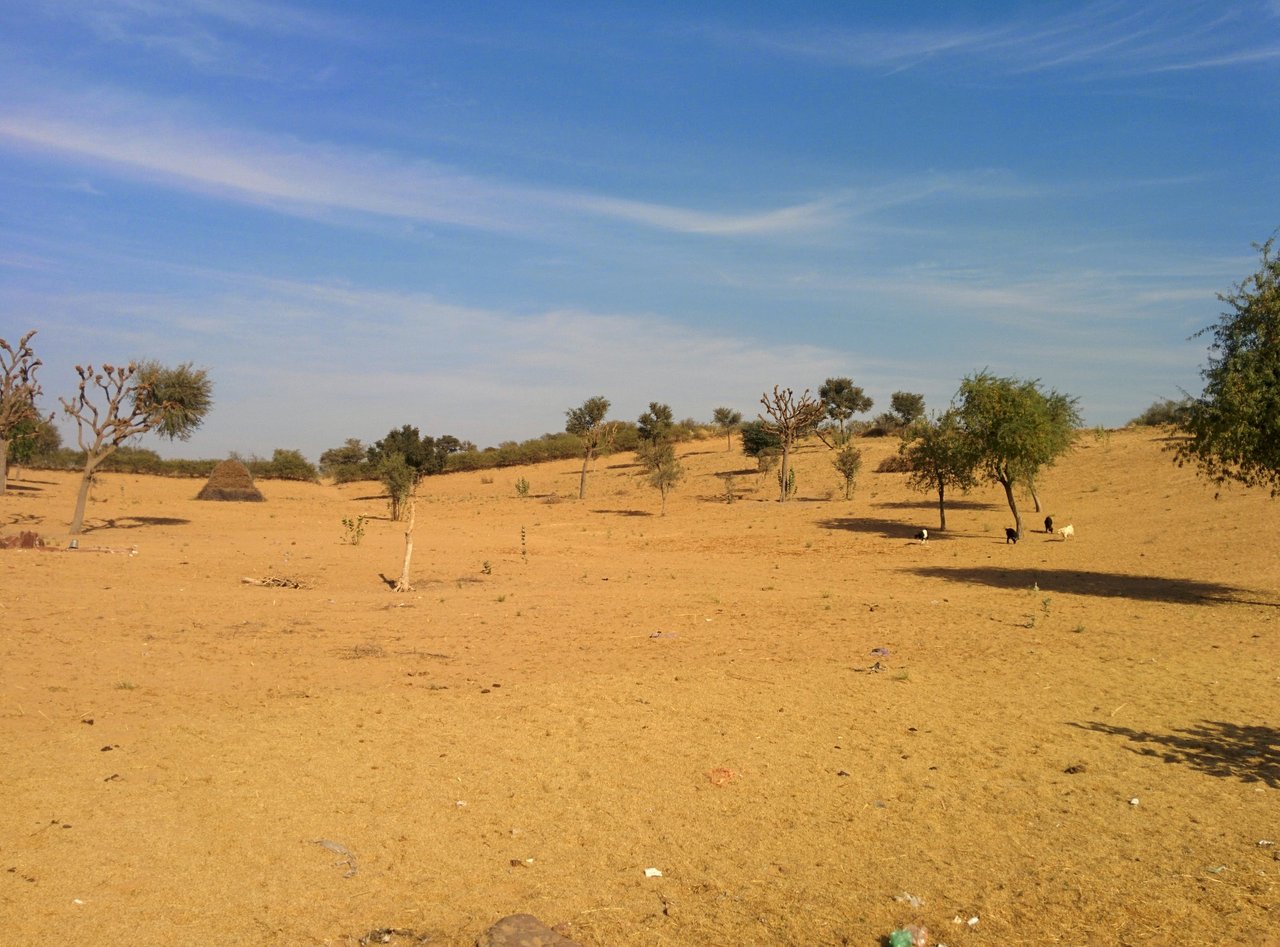 They have individual huts. They are designed as per the traditional village huts. The sleeping arrangements are out in the open under the open sky. Traditional Rajasthani Style. While the desert is very hot in the day. It's quite pleasant at night.
The washrooms are separate from the huts in an adjacent building. While the huts are minimalistic. The bathrooms are fully furnished with western amenities. Since the crowd there is mostly young and foreign backpackers they have ensured that the washrooms are as per western sensibilities. Clean, modern and well furnished. Lunch was a home made affair. After a wholesome and spicy lunch and a bit of rest we set out to explore the desert.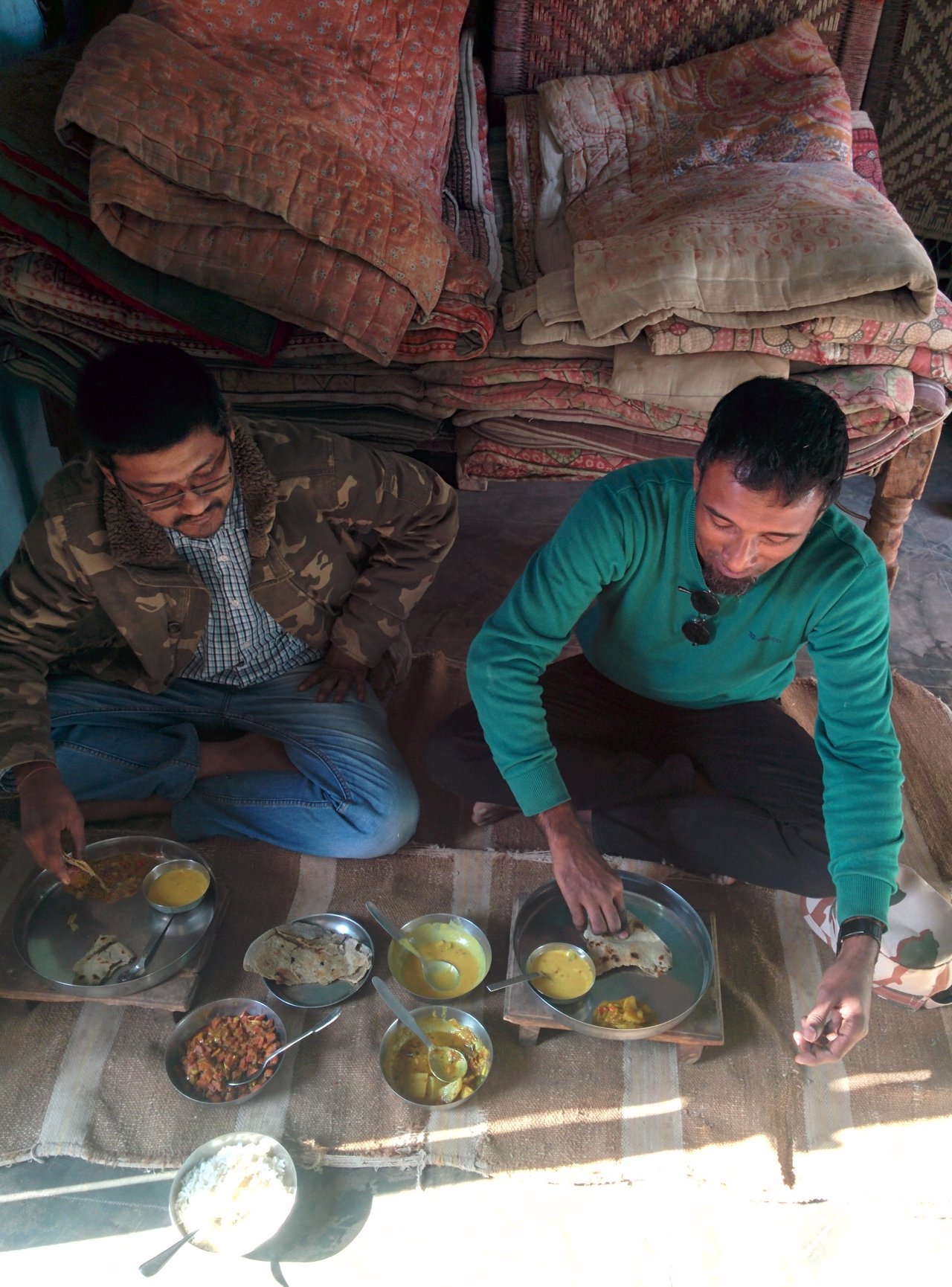 The safari was an intensely enjoyable but heart stopping experience. Clearly the driver had no idea that his jeep had something called a brake. As the trip progressed it quickly escalated from a relaxed desert safari to an extreme off roading experience. He went over literally everything. Rocks, heavy bushes and cacti and even sand dunes. On one occasion he went over the edge of a sand dune which had a 90 degree fall. The jeep was absolutely vertical going down. How we managed to stay steady would be something only a physicist can explain. Perhaps gravity coupled with velocity!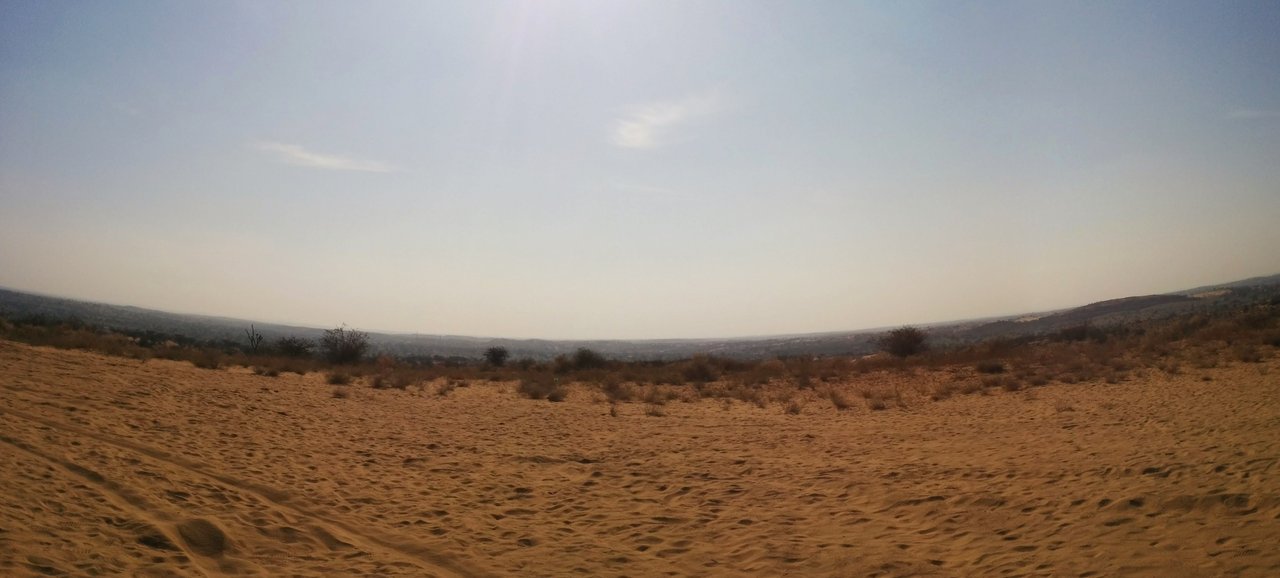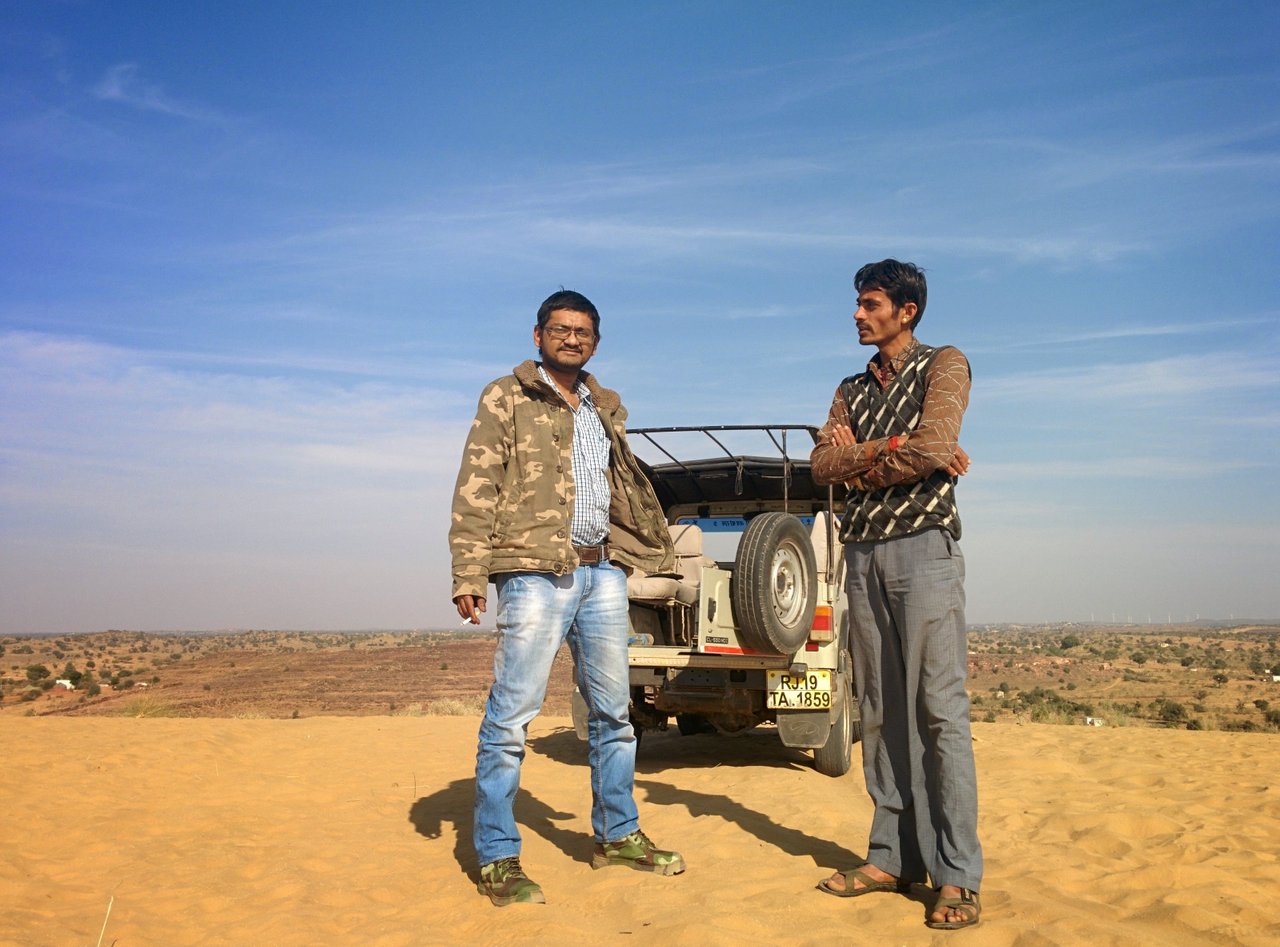 That's the edge he went over !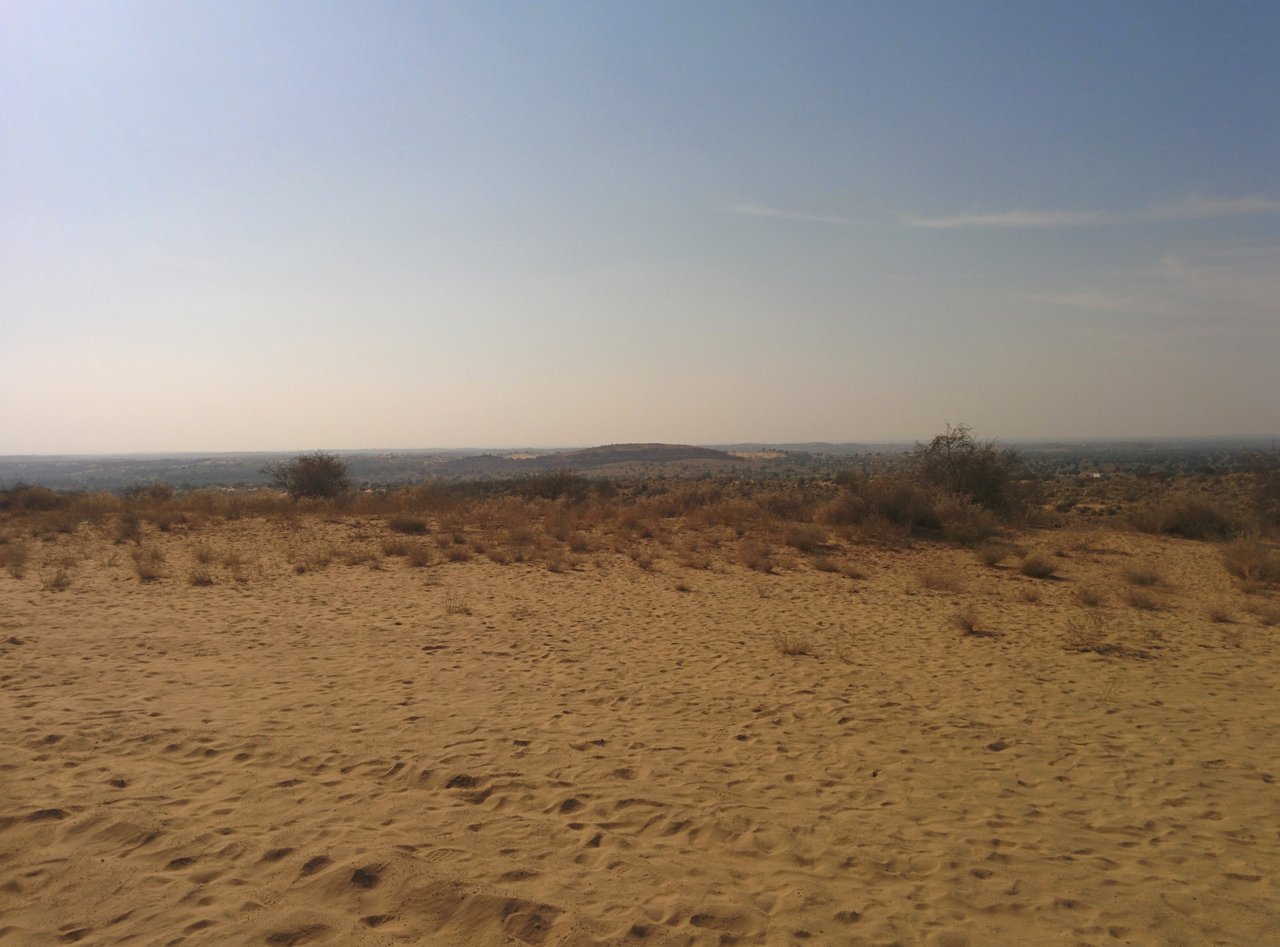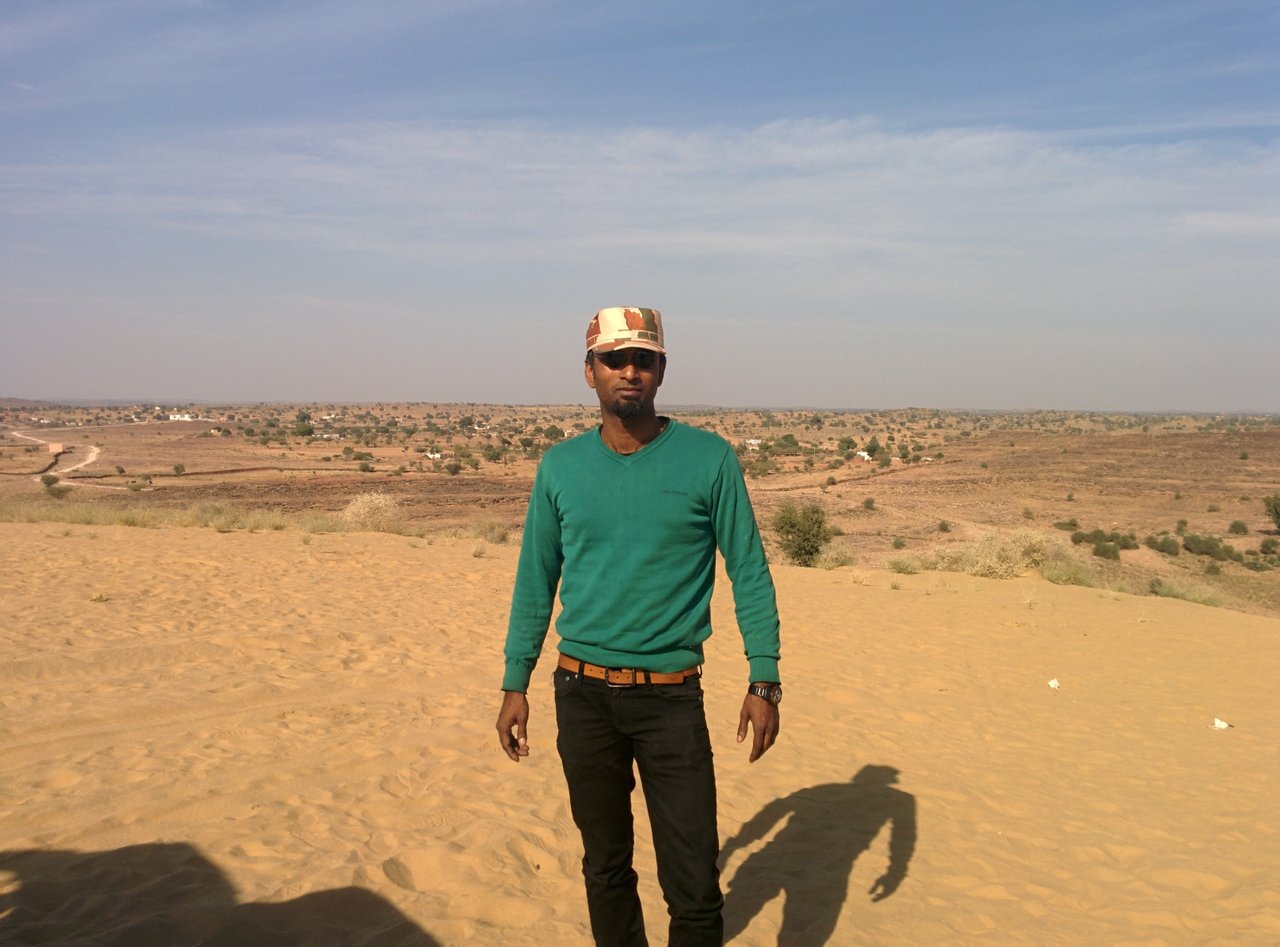 Thats us after we reached the bottom of the dune. Thanking our stars for being alive!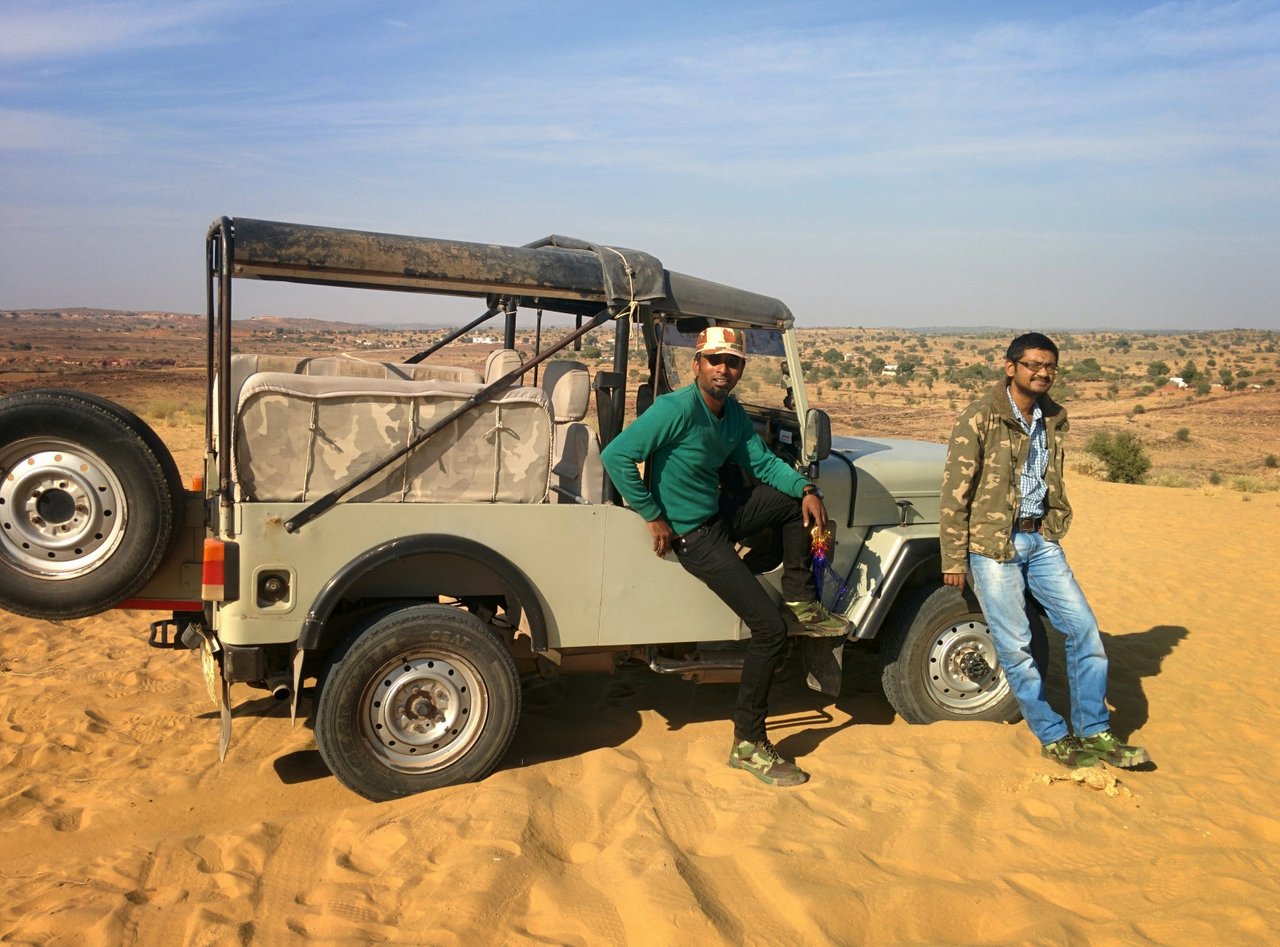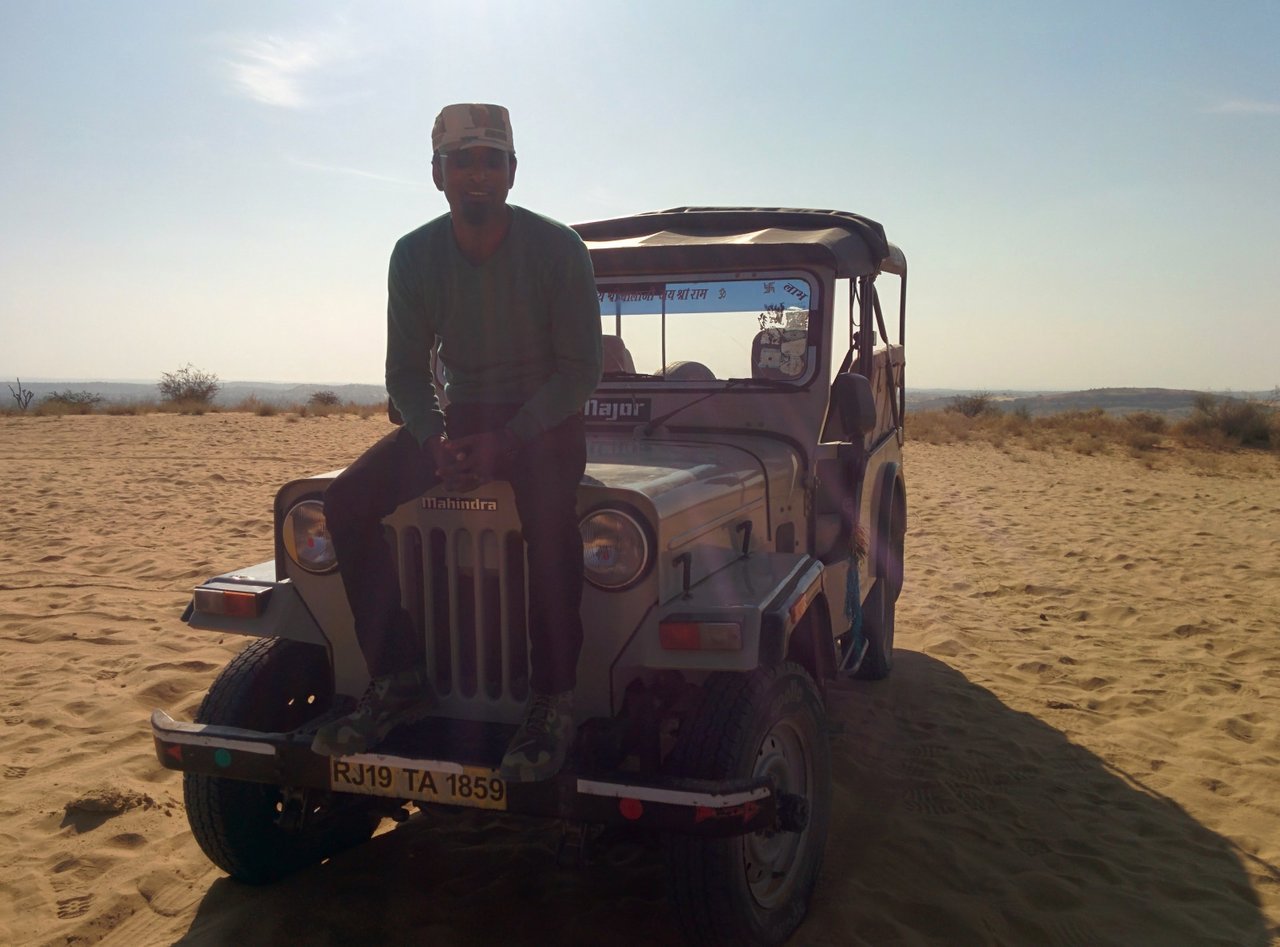 After our heart stopping safari, we stopped by to soak in the desert. Osian is also an oasis region in the Thar desert. So there is some pleasant landscape to be seen. After an hour of driving around we chanced upon a small waterbody. Sure enough there were lots of animals there to drink water.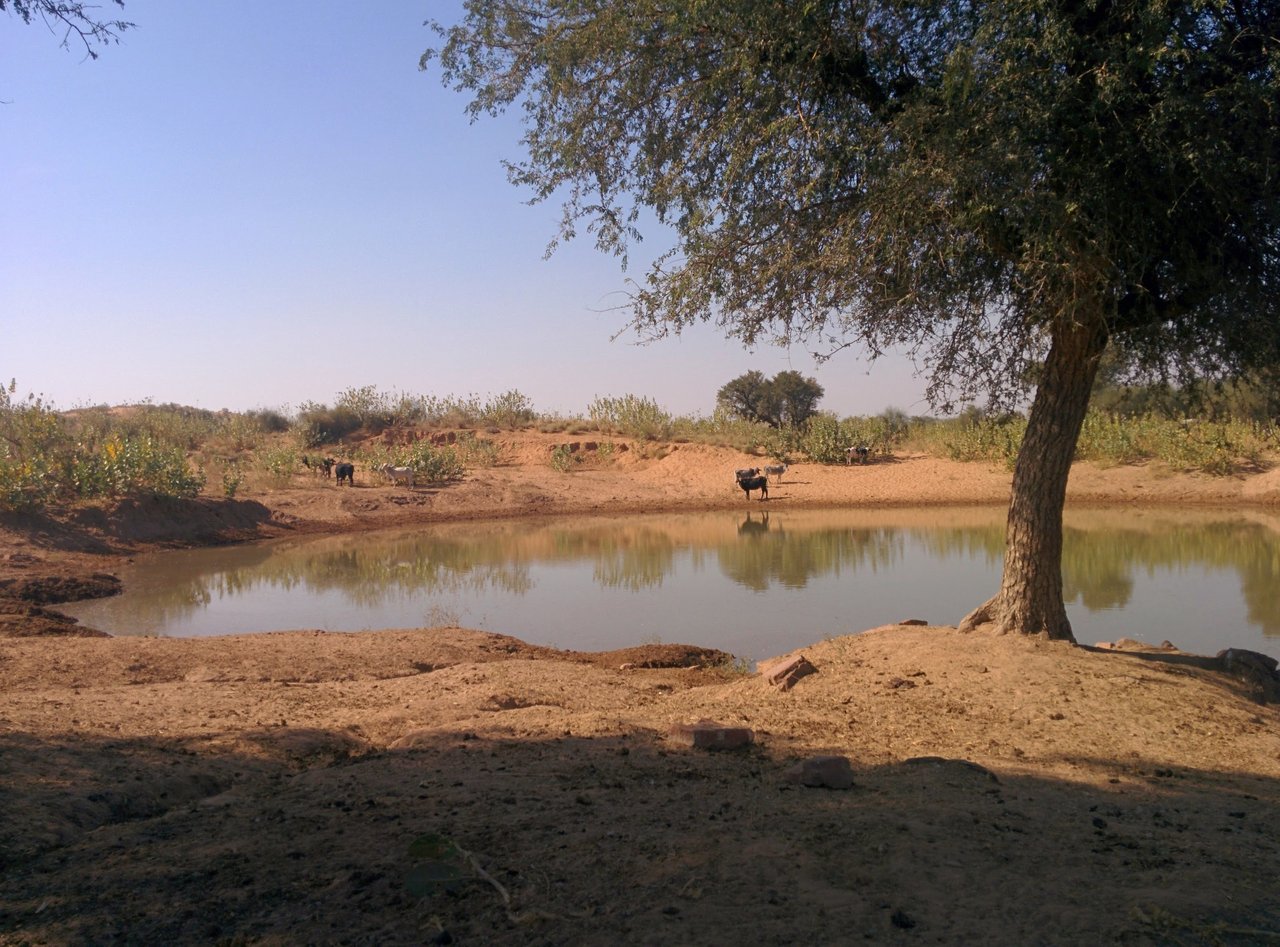 I kid you not! The Camel's name is Michael Jackson !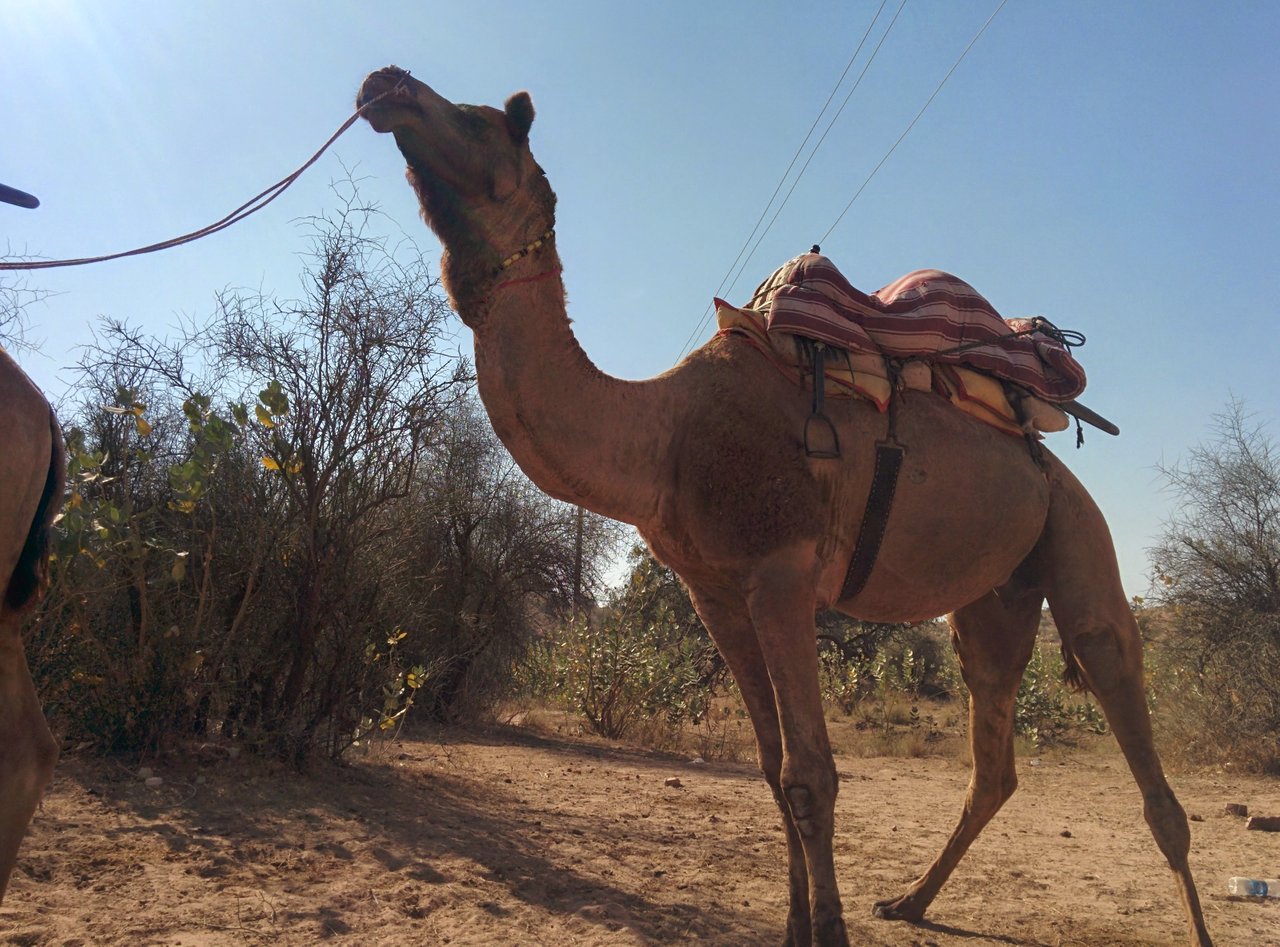 Thats when we met Micheal Jackson at the waterbody. He was in high spirits. He had some real smooth moves. As soon as i went near him to touch he started moonwalking backwards. I decided it was not a great idea to press the issue. Michael's mood swings are famous !
Pal Haveli
After a good 4 hours of fun we got back to Jodhpur, only to find out the flight had been delayed by another 4 hours. Not one to miss an opportunity we headed out to Pal Haveli.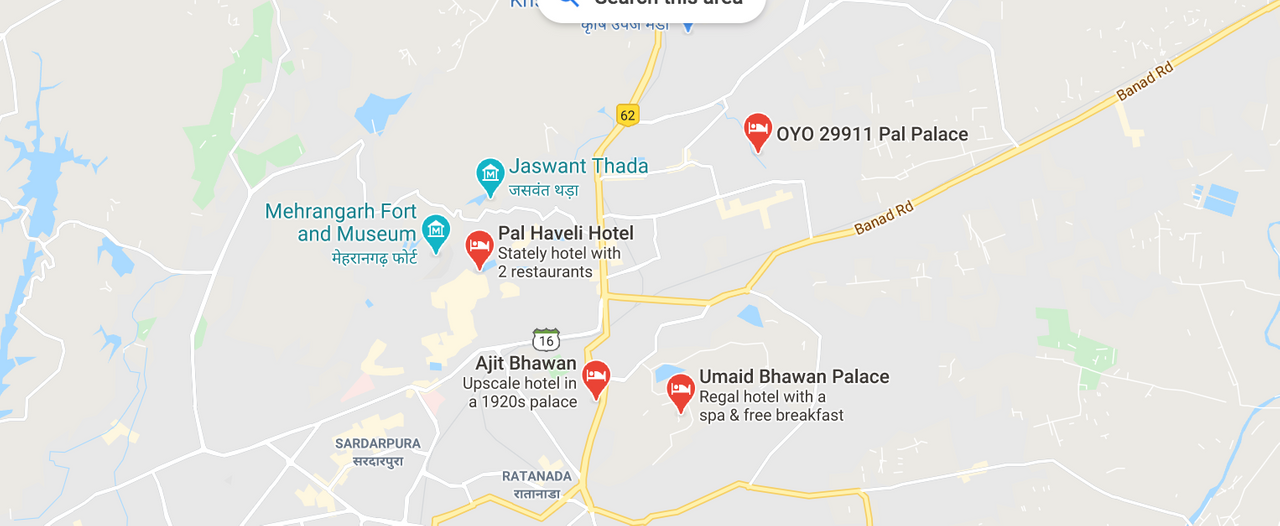 It's a heritage property located in the main market area in Jodhpur near Ghanta Ghar ( Clock Tower). The USP of this place is the rooftop bar cum restaurant, It overlooks the Mehrangarh Fort. Post sundown they light up the fort and its a surreal sight to see the majestic fort tower above us as we ate drank and made merry.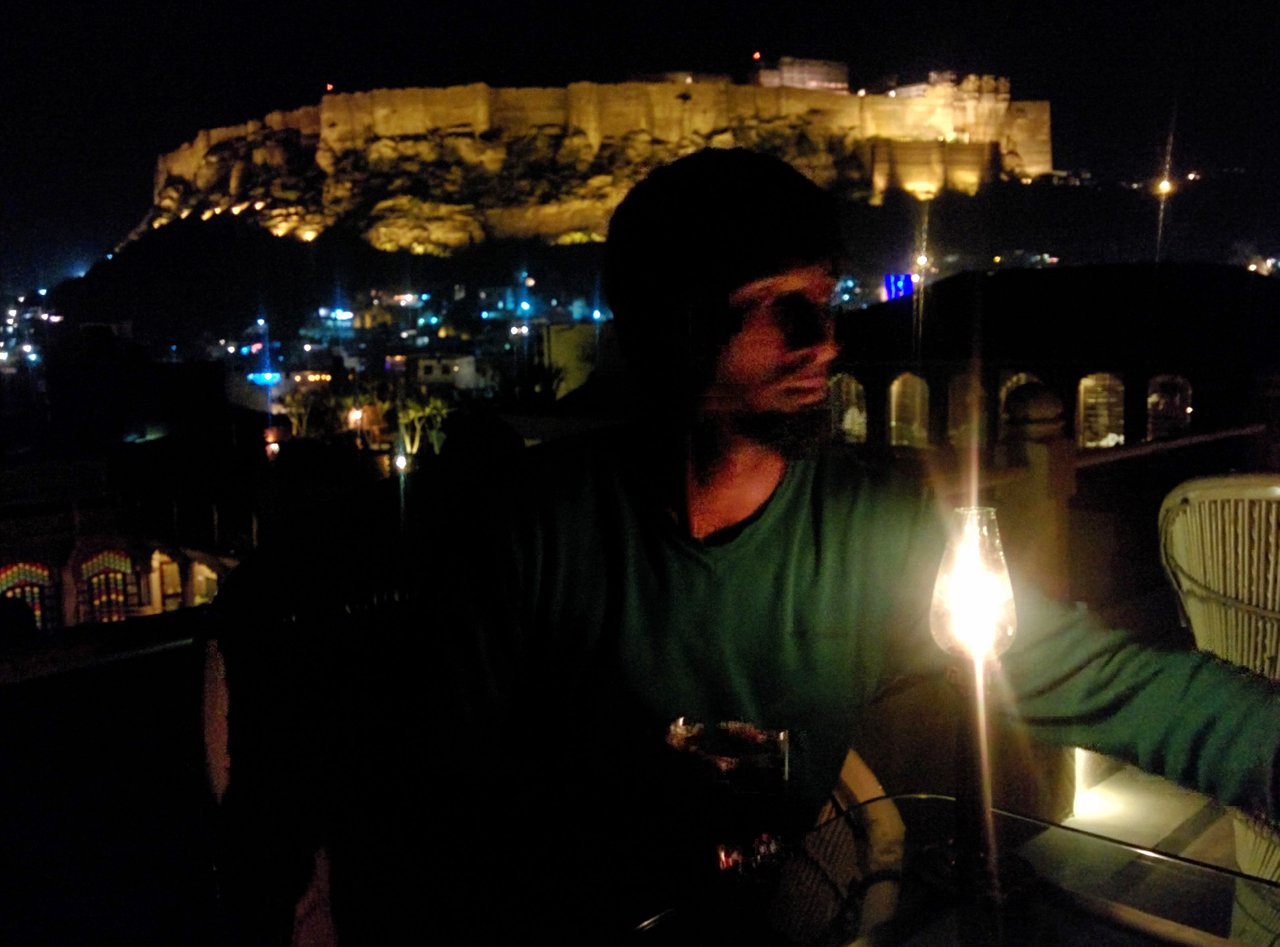 This too is a heritage property. However the prices here are reasonable for the rooms. They start out at INR 6000 / USD $80. It's the best place to enjoy Rajasthani Royalty without burning a hole in your pocket. If you wish to book a room in this beautiful and affordable heritage property you can click HERE.
Finally we had to call it a night. Seemed like our flight was finally ready to leave. So we all packed up and left for the airport. However we made it a point to take home some royal memories back with us.
If you wish to know anything about Jodhpur do reach out to us via the comments section. I will be more than happy to share.
If you like our content do follow @sajannair
Cher!
Travel Resources