We first heard about Melasti beach from our hotel receptionist.He told us this was the beach to be in Bali.He told us it was one of the lesser known beaches in Bali and that it was usually empty. That seemed like an oxymoron.A beach that is usually empty !Anyways we were not complaining.An empty beach is just what we like.
Located at the most southern point of Bali, Melasti Beach is around an 20 mins (13 Kms) drive away from Uluwatu temple. Just a five minute drive from Green Bowl Beach and the abandoned plane. We clubbed our trip to Uluwalu temple with a visit to Melasti beach and Padang Padang Beach.
How to Get There:
There is no public transport available to this beach. Cheapest way to reach there is by renting a scooter which may cost approx IDR 50,000 per day. Else one can hire a cab also which may cost around IDR 500,000 per day.
We reached the place in an hour.The scenic beauty starts a good 2-3 kms before you even hit the beach.The first thing we noticed was the extremely well-dressed couples intermittently dispersed around the area. We quickly realized they were couples who have turned up for their pre-wedding photography sessions. Apparently this beach is one of the most sought after locations for wedding photography not just for locals but for international tourists as well.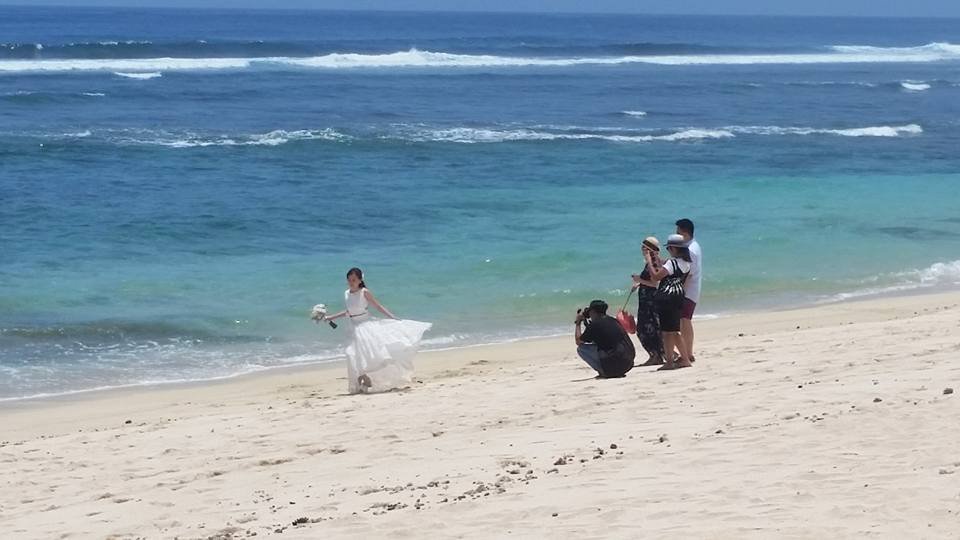 The road to the place was something out of a bond movie.It's just a pleasure to ride on it.The dark hills on both sides and the sea visible every now then in between them. It's like the two most beautiful natural wonders just magically came together on this beach.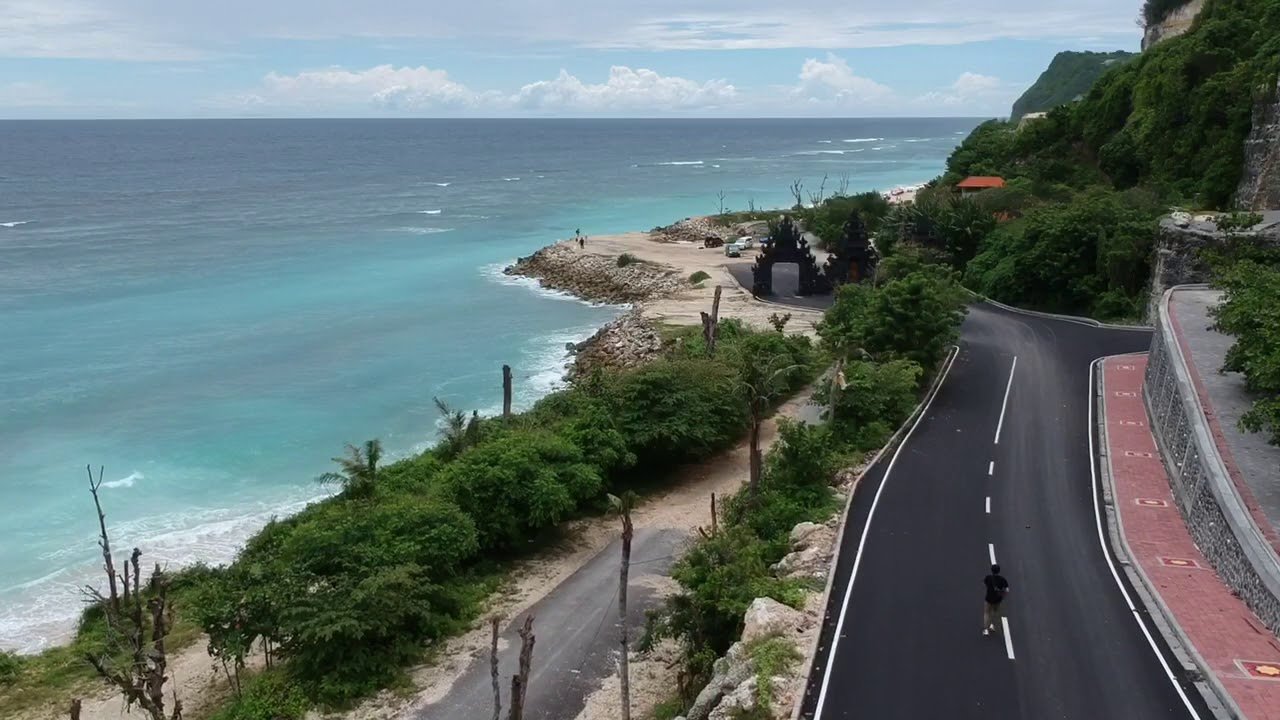 Melasti Beach is one of the best white sand beaches in Bali and kids friendly. The beach shoreline is clean, the wave is low, and the beach is shallow. Hence an ideal place to unwind and relax with family and kids.
NEW ENTRANCE FEE PER 2020:
Adult : IDR 10K
Child : IDR 5K
PARKING FEE:
IDR 5K (Car).
IDR 2K (Bike/Scooter).
The actual sea starts out another 500 meters away.In between there is a lot of land with coral and various under water vegetation and small sea creatures such as star fish.Some told us they were poisonous so we left them alone !
This beach has plenty of shacks and the food stalls that serve good finger food, cocktails and chilled bintang to wash it down. They will deliver to you where ever you are on the beach.Well we decided to drink while chilling in the sea itself and that's where we enjoyed our drinks. We had a pretty awesome time !
Hope you enjoyed our post on Melasti Beach. Do follow us by subscribing to our blog.
Cher!